And the Winners Are….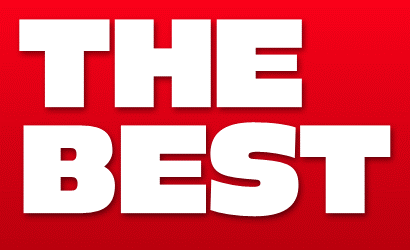 Congratulations to All  that were nominated in our 2011 Best in the Biz!
See the final numbers below and the title winners in red!
Congratulations to:
Dax Espina Mayordomo

– Tokyo Steak House

(Best Chef – 2 years running)!

Danielle Johnson –

Starvin Marvins

(Best Server)
Kevin Broussard –

Tokyo Steak House

(Best Bartender)
Sara Nguyen –

Tokyo Steak House

– (Best Hostess)
Dusty Welch –

Starvin Marvins

– (Best Manager)
And  BIG Thanks to everyone  for  bringing in the votes for their favorite's in SETX!
For our Voting Standards & Rules, please read below:
You can vote once in all categories, but you can only cast your votes for each category ONCE PER DAY (per electronic device). All votes are results of visitors voting online, at EatDrinkSETX.com, only. If you have issues coming back to vote again after 24 hours, please try clearing out your temporary files/ cookies and open a new browser. Also know that some firewall restrictions may prevent you from voting more than one time, period.  Only as a last resort – If you cannot resolve your computer issue, feel free to email your vote in to us – Send your Vote in Via Email – EatDrinkSETX@gmail.com
Using tricks to bypass voting restrictions will not be tolerated. If you think you may be helping a friend by padding votes, think twice. A thorough review of all voting origination sources (via polls and emails) will be done by EatDrinkSETX.com  and only valid votes will be used for the final tally to announce winners.