Beaumont Barbecue & Soccer? Must be Boomtown BBQ on Phelan
Where to Watch Soccer in Beaumont TX – Boomtown BBQ
One Beaumont barbecue joint shows soccer year round- Boomtown BBQ on Phelan.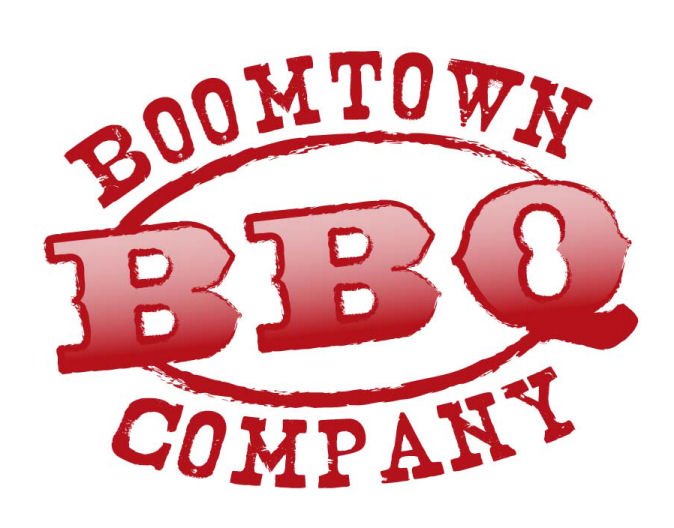 Barbecue fans and Beaumont soccer fans remember and flock to Boomtown for MLS and international soccer games.
Where else can you enjoy an order of Southeast Texas style smoked ribs while watching France trounce Portugal?
Perhaps nowhere else in the Golden Triangle.
When you're craving a Beaumont soccer watch party and some of the best barbecue in Southeast Texas, make a beeline for Boomtown Barbecue on Phelan.
Boomtown BBQ Address: 6385 Calder Ave  Beaumont, TX 77706
Boomtown BBQ Phone: (409) 554-8432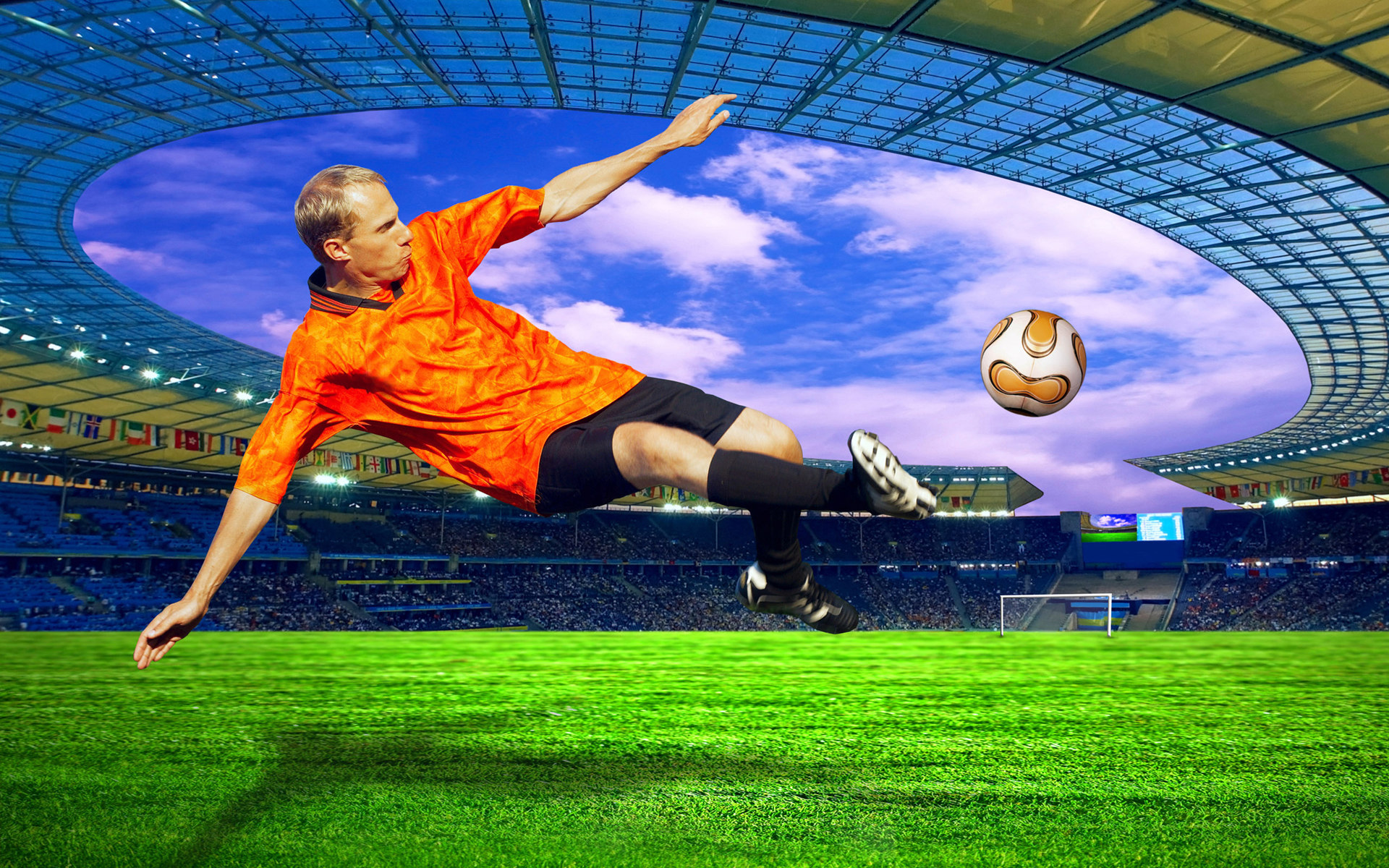 Click here for the Boomtown BBQ Website.
Are you looking for more Southeast Texas restaurant reviews, SETX concert announcements, and Golden Triangle live entertainment information?
"Like" Eat Drink SETX on Facebook to receive the latest Southeast Texas food and entertainment news right on your cell phone.

Boomtown Barbecue can cater your wedding at any Southeast Texas wedding venue.
They also have a private room you can use for:
Beaumont Wedding Rehearsal Dinners
Bridal Showers
Baby Showers
Anniversary Dinners
Southeast Texas Birthday Party Dinners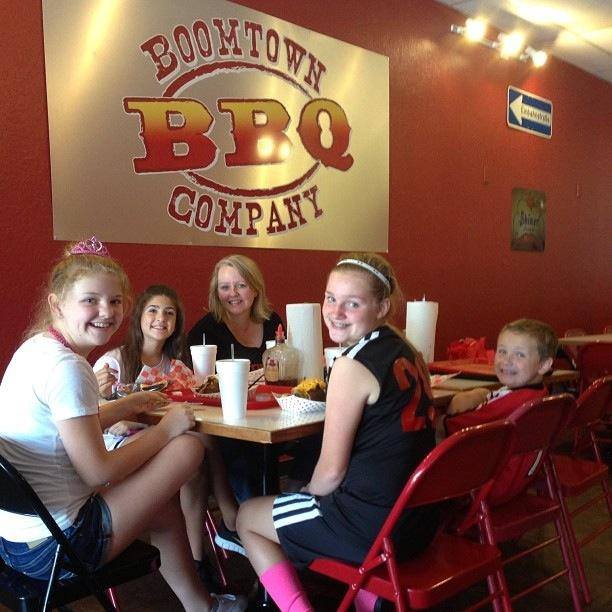 Are you looking for more Southeast Texas wedding vendors? 
Don't miss the Beaumont Bridal Expo – part of the Southeast Texas Bridal Fair Series.
Daryl Fant, Publisher

Eat Drink SETX

. Host

Beaumont Bridal Fair

. 
(512) 567-8068
SETXWeddings@gmail.com
Click here for the Beaumont Bridal Fair Event Page on Facebook.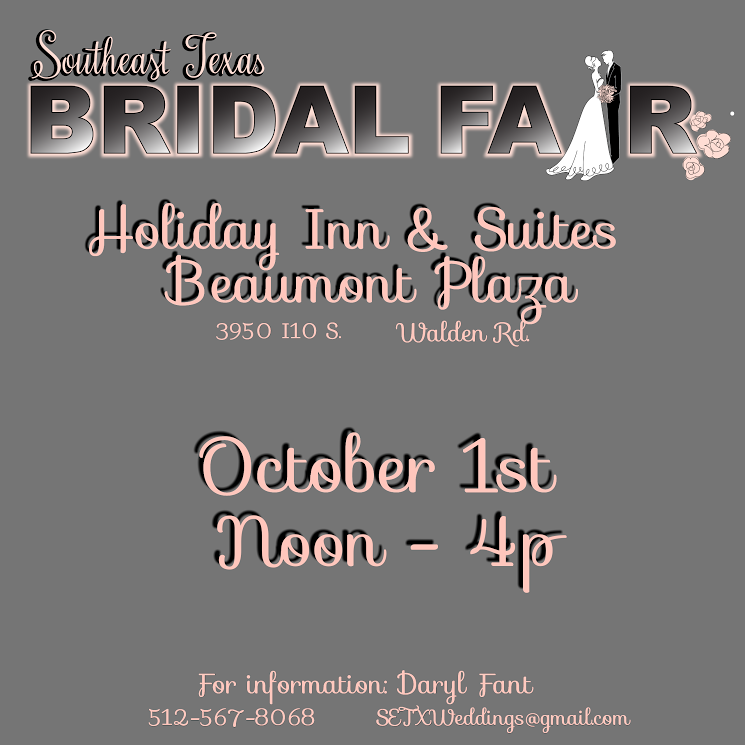 Would you like to have a booth at the Beaumont Bridal Fair?
Click here to register on our Southeast Texas Wedding Expo information and online registration page.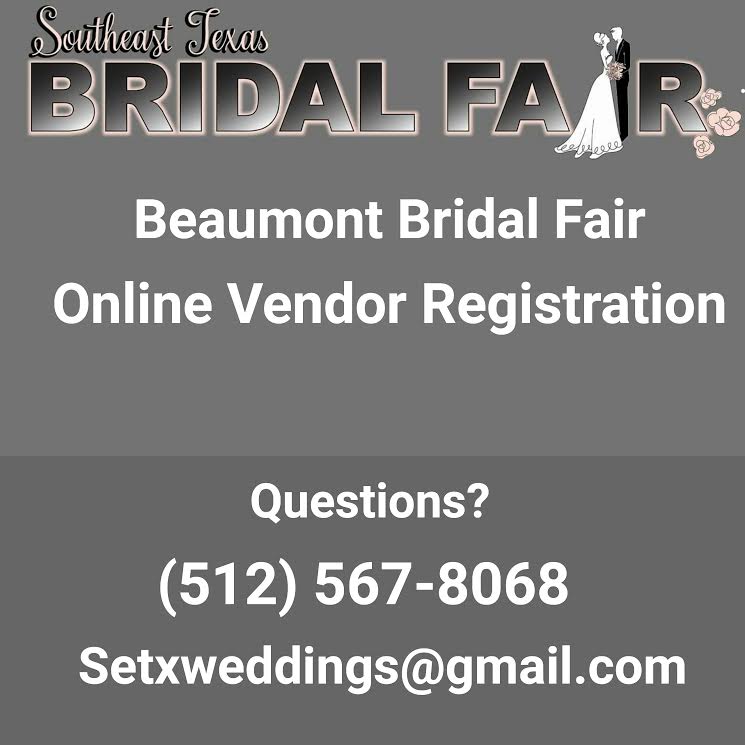 You can get great barbecue in Beaumont TX – at Boomtown BBQ.
Click here for the Boomtown Barbecue Beaumont website, menu, and barbecue specials.