Beaumont Burger Time – Daddio's Avocado Swiss Burger
Beaumont Burger lovers didn't take long to fall for Daddio's Burger.
Daddio's puts burgers front and center.
Conveniently located on Calder, Daddio's is a temple to hamburgers.
Their "secret" is no secret- Daddio's uses the finest Texas ingredients:
Nolan Ryan beef for the burgers.
Blue Bell ice cream for the shakes.
Fresh cut potatoes for the fries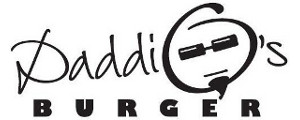 If you are looking for a delicious burger in Beaumont try the Avocado Swiss Burger at Daddio's:
Sliced Avocado
Swiss Cheese
Mayo
Paired with Daddio's hand cut fries, Daddio's Avocado Swiss Burger is a Beaumont burger lover's dream come true.