Beaumont Craft Beer Review: Goose Island "Sofie" Available at WineStyles on Dowlen
Today's Beaumont Craft Beer Review features "Sofie" from Goose Island, available in Southeast Texas at WineStyles on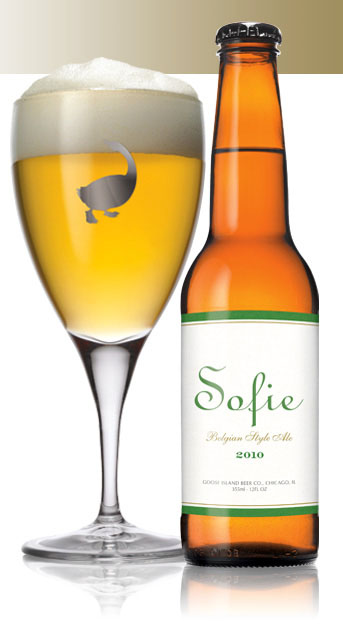 Dowlen.
Sofie is visually appealing, coming in a 765ml wine bottle.  This is a beer you could chill in an elegant champagne bucket for a Southeast Texas barbecue or picnic.
Goose Island makes a number of excellent craft beers that are available in Southeast Texas.
Their Sofie is a sparkling Belgian style farmhouse ale. It is wine barrel-aged for a sophisticated character. Unlike some beers with "born on" or "best by" dates Sofie just gets better in the bottle for up to five years (ours certainly never last that long!).
Open the bottle and pour a frosted mug of Belgian style bliss. Enjoy a peppery citrus flavor with a clean finish. Delightful.
Belgian Style Farmhouse Ales were originally brewed by those looking to attract – and keep – the best farm hands.
Today, serving your guests Sofie from Goose Island shows your good taste.
Sofie is a wonderful craft beer to share with your guests. From a casual get together to a formal occasion, Sofie makes a great impression.
Get yours today at WineStyles Beaumont* . While you're there, browse their impressive Southeast Texas craft beer selection. Each bottle was carefully chosen. Craft beer descriptions at WineStyles Beaumont are easy to understand and you can even have a bottle quick chilled to sample in the store.
Don't forget the WineStyles Beaumont Craft Beer Club- get savings on your Southeast Texas craft beer selections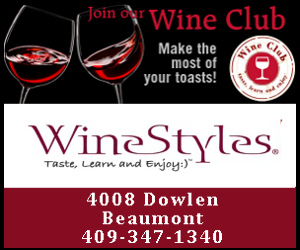 year round!
WineStyles Beaumont Address: 4008 Dowlen Road. Beaumont TX 77706
WineStyles Beaumont Phone: (409) 347-1340
We hope you've enjoyed today's Beaumont Craft Beer Review.
Stay tuned for more right here on EatDrinkSETX.com.
*Craft beer selections change regularly at WineStyles Beaumont to ensure there is always something new to discover and enjoy.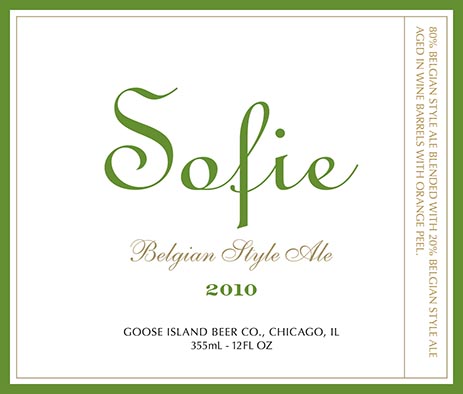 Are you looking for more Beaumont Craft Beer Reviews?
Stay tuned to EatDrinkSETX.com.
We bring you the best in food and drink from across The Golden Triangle.
You can also "Like" Eat Drink SETX on Facebook to receive the latest Southeast Texas entertainment news right on your cell phone or iPad.