Beaumont healthy options: Novrozsky's Salmon Plate
Healthy Restaurant Guide Southeast Texas – Novrozsky's
Looking for a Beaumont restaurant with lots of Healthy options?  Novrozsky's.
From salads to buffalo burgers to grilled chicken Novrozsky's really has a lot of wonderful healthy options for Southeast Texas.

If you haven't tried the grilled salmon plate, it is a real winner.
You get a perfectly grilled salmon fillet, a crisp fresh garden salad, and rice.
Eating healthy in Southeast Texas has rarely been this delicious.
Even better? Anywhere in Southeast Texas, you're never far from Novrozsky's.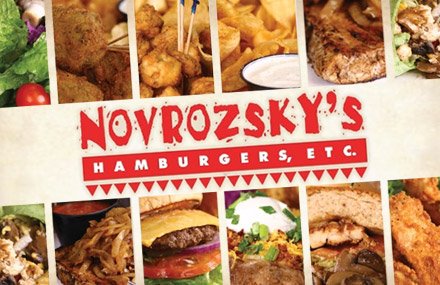 We hope you have enjoyed today's Healthy Restaurant Guide Southeast Texas.

Want to know where to eat in Beaumont? Log onto EatDrinkSETX.com for restaurant news and specials from across Southeast Texas – Beaumont, Orange, Jasper, Crystal Beach, Port Arthur, Silsbee, Vidor, and more.