Beaumont History and Fine Dining – Indulge at Suga's Deep South Cuisine
Beaumont TX History
Suga's Deep South Cuisine
Suga's Deep South Cuisine is known for great live jazz performances and Beaumont fine dining.
At Suga's, the flavors and sounds of New Orleans are reinterpreted, Southeast Texas style.
Suga's is also a wonderful ally in restoring and preserving downtown Beaumont.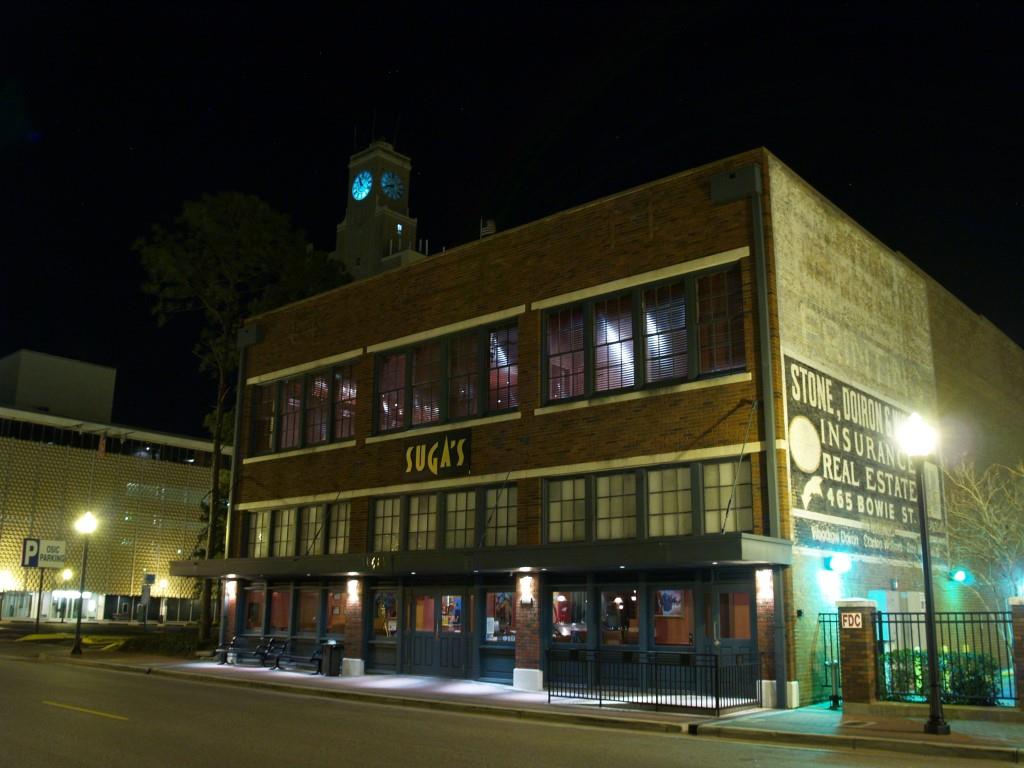 Suga's Deep South Cuisine is located in the Coale Building at the corner of Bowie and Park in Downtown Beaumont, Texas. The Coale Building was built in 1914 and is listed in the National Register of Historic Places. "A lot of eye for detail went into it and trying to make it a diamond in the rough".
The Coale Building, built in about 1914, was owned by former Beaumont Mayor Ray A. Coale. In the 1940s, the building was home to Joe's Barbershop. "It was a typical 1940s barbershop," Joseph Canizaro said. "He did shaves, massages and back in those days, they had a shoeshine." After Joseph's father moved out, some seedier patrons moved in.
The building was part of the red light district during the 1950s and 1960s. The Coale Building was home to the Bowie or Domino Club, an illegal Southeast Texas gambling venue, which catered to customers from throughout the region. The club was raided on Dec. 3, 1961 as part of the Investigative Committee of the 57th Legislature of the State of Texas (James Commission) crackdown on gambling, prostitution, and other illegal activities in downtown Beaumont.
Soon after the raid, Hodgson, Stone & Doiron Insurance Agency moved in. At some point, the building even housed a dance hall for teenagers. Many of our patrons remember coming to the club for dances and even remember the Big Bopper (Chantilly Lace) playing the Coale Building shortly before his death.
In the 1970s and 80s, the building was home to more reputable businesses including L. Merle & Associates and Kwik Copy. Later, a photo studio moved in until the mid-90s.
Suga's Deep South Cuisine restored and remodeled the building and began serving up great meals and great jazz on Dec. 9, 2005.
Suga's Deep South Cuisine and Jazz Bar takes great pride in their historic Beaumont location and beautiful building. Suga's won an honorable mention for Best Beaumont Building Restoration in the 2006 President's Awards. The award for Best Building Restoration recognizes excellence in the restoration of the interior or exterior of an existing building in the downtown or commercial district. Restoration focuses on the retention of materials from the most significant time in a property's history, while permitting the removal of materials from other periods.
It is always a great time to visit Suga's.
Each weekend brings live concerts – jazz, R&B, and more.
Suga's brings special events downtown like gourmet movie nights, SETX wine tasting events, and wonderful weekend jazz brunches on Sunday.
Head downtown and discover Suga's Deep South Cuisine and Jazz Bar.
Are you looking for more insights into Southeast Texas history, cuisine, and culture?
Stay tuned.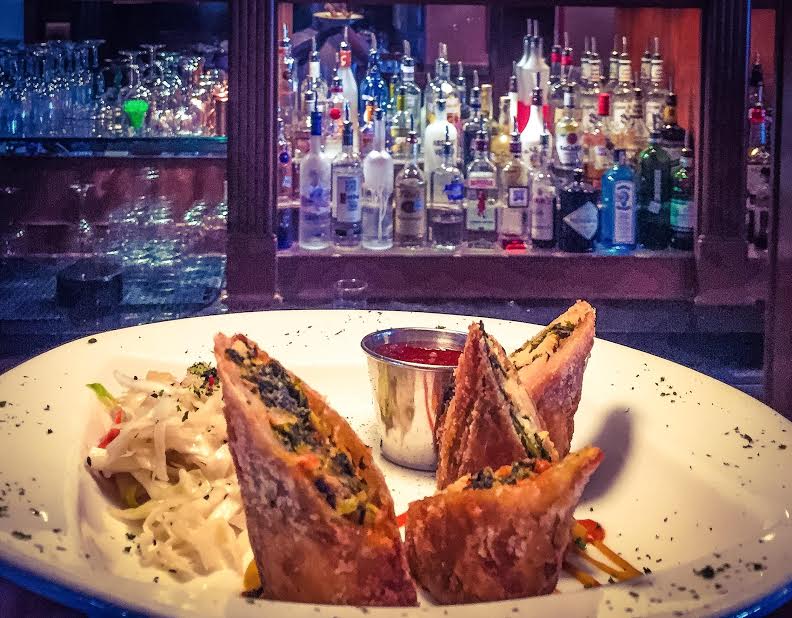 Eat Drink SETX is your resource for Golden Triangle restaurant news and reviews.
We'll also bring you live concert announcements, Southeast Texas festival information, and information on family friendly activities.

Daryl Fant, Eat Drink SETX & SETX Weddings
(512) 567-8068
EatDrinkSETX@gmail.com
SETXWeddings@gmail.com
You can click here to "Like" Eat Drink SETX on Facebook to receive regular Southeast Texas entertainment updates on your cell phone or iPads.