Beaumont's Pita Palace – Sababa Mediterranean Grill
The delicate flavor and texture of a pita both add to the flavor of the ingredients that fill them. Find great Beaumont pita wraps at Sababa Mediterranean Grill.
Sababa Beaumont is great whether you are looking for Mediterranean, Middle Eastern, even Indian. In this region many of the flavors blend and many of the cultures borrow spices and techniques to push flavor to the next level.
At Sababa Grill Beaumont you get many of the best from around the Mediterranean and Middle East including kabobs, hummus, baba ganoush, falafels, and pita wraps.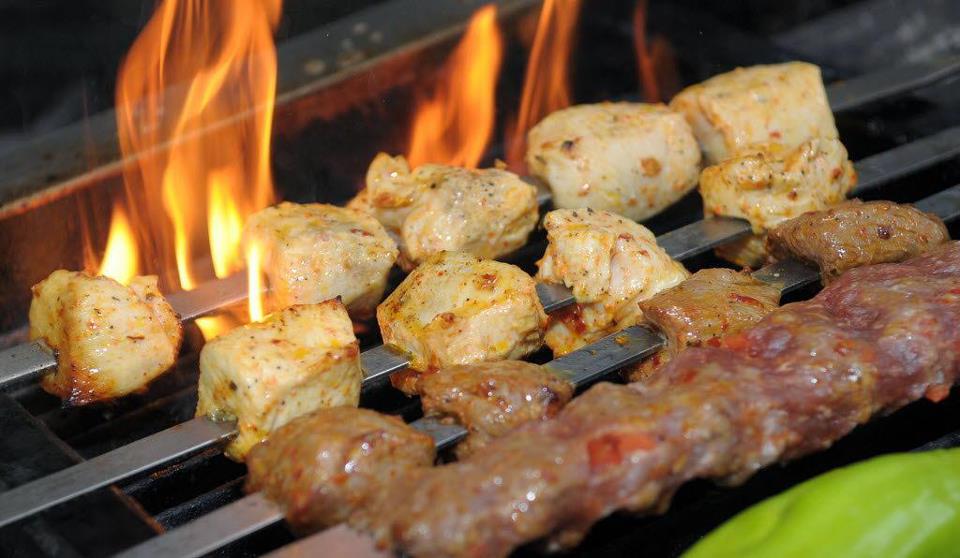 You could spend two work weeks just sampling the different pita wraps:
Sababa Beef Kabob Pita Wrap
Sababa Chicken Kabob Wrap
Sababa Lamb Kabob Pita Wrap
Sababa Kofta Kabob Wrap (Yum!)
Sababa Beef Shawarma Pita Wrap
Sababa Falafel Wrap
Sababa Fried Eggplant Wrap (Great Beaumont Vegetarian Option)
Sababa Hummus Wrap (Cool, Fresh, and another great Beaumont Vegetarian Option)
Sababa Gyro Pita Wrap
Great pita wraps are all about freshness and flavor, and Sababa Middle Eastern Grill offers great pita wraps for a flavor hungry Beaumont.