Beer Connoisseur's Dream Night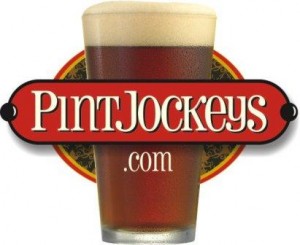 Pint Jockey's, Del Papa and  Fall Beer Tasting.
This Thursday starting at 5:30p, (September 15)
and it's FREE!
Hurry and RSVP! There's limited space.
Location:
hosted at the Del Papa Northeast Distribution Center,
located at 410 I-10 SOUTH, in Beaumont
Brands to be sampled:
St. Arnold Oktoberfest – A full bodied, malty, slightly sweet beer celebrating the Autumn harvest. This rich beer has a round malt flavor and an above average alcohol content perfect for a cool fall evening.
Rahr & Sons Oktoberfest – Rahr's Oktoberfest Celebration Lager is a traditional Marzen-style Oktoberfest lager – dark amber in color, super smooth, medium body with a sweet malty finish. True to tradition, this is a classic Oktoberfest Lager.
Beck's Oktoberfest – This seasonal specialty is brewed in limited quantities. Beck's brewmasters create the distinctive, malty-sweet, amber-colored brew so people throughout the world can celebrate the season popularly known in Germany as Oktoberfest.
Widmer Okto Festival Ale – Full-bodied OKTO Festival Ale is inspired by Bavarian Oktoberfest, and pays fitting tribute with its distinctive malt flavors, mild floral character and crisp clean finish.
Shock Top Pumpkin Wheat – Shock Top Pumpkin Wheat is a traditional Belgian-style wheat ale brewed with ripe pumpkins and a variety of autumnal spices, including nutmeg, cinnamon and cloves, for a refreshingly smooth beer that fully captures all the flavors of fall.
Sierra Nevada Ovila Saison – A collaboration between Sierra Nevada Brewing Co. and the monks at the Abbey of New Clairvaux, Ovila Abbey Saison brings the centuries-old monastery brewing tradition to America. Ovila Abbey Saison is complex and contemplative-but also refreshingly dry and drinkable. With earthy and spicy aromas, this rustic Saison has note of green grass and a faint citrus tang. The body is light and layered with fruit and spice accents and a dry, peppery finish.