Daddio's Beaumont Announces New Chicken Sandwiches
Daddio's quickly became a hotspot for Beaumont hamburger lovers. Their gourmet approach to the burger and their use of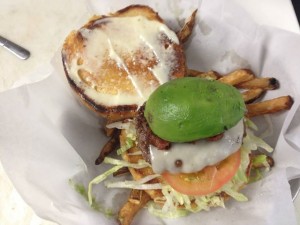 the highest quality ingredients – from Nolan Ryan beef to all natural buffalo burgers make Daddio's burgers truly special.
Customers were quick to demand more, more, more.
Many Daddio's customers specifically begged them to expand their line of chicken sandwiches.
Daddio's listened and their new chicken sandwiches are attracting just as loyal a following as their gourmet Beaumont burgers.
Daddio's Avocado Chicken Sandwich has been a home run with Beaumont diners. The marinated chicken is complemented nicely by the rich, fresh avocado. This is one fine Beaumont chicken sandwich.
Daddio's Chicken Sandwich is another winner: marinated chicken, applewood smoked bacon, and chipotle sauce.
The chicken strip basket is a really nice version of this Southeast Texas favorite- with a fresher flavor and infinitely better fries than you get some places.
If you love a great chicken sandwich – or a great burger – you'll love Daddio's Burger Beaumont.