Daddios Burger Serves A Great Beaumont Grilled Chicken Sandwich
When you're looking for a delicious Beaumont grilled chicken sandwich, head straight down Calder Avenue to Daddio's Burger.
Daddios does make a fantastic hamburger, but they also have delicious grilled chicken sandwiches.
A lot of Southeast Texas diners enjoy a grilled chicken sandwich both for the flavor and as a healthy alternative to traditional fast food.
If you're craving a tasty Beaumont Grilled Chicken Sandwich, pull into Daddio's today.
Choose from:
Avocado Chicken Sandwich (with Avocado slices)
Mushroom Chicken Sandwich (The mushrooms are sauteed – delicious!)
Daddio's Chicken Sandwich: the marinated chicken breast is complemented by the applewood bacon and chipotle sauce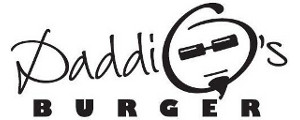 Address: 4230 Calder Ave, Beaumont, Texas 77706
Phone: (409) 898-1977
Hours: Open Monday thru Sunday, from 10:30a  until 9p