Eat Healthy Southeast Texas – Enjoy a Daddio's Beaumont Buffalo Burger
For Southeast Texans looking to eat healthy without sacrificing great taste, the Daddio's Beaumont buffalo burger is a delicious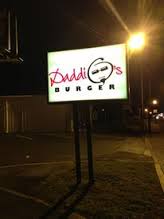 option.
The Daddio's buffalo burger, made from the noble American Bison, is lower in both cholesterol and fat than chicken. It's even lower in cholesterol and fat than fish!
Buffalo, or American Bison, is one of the healthiest and most delicious sources of protein – and Daddio's buffalo burger is absolutely outstanding.
Thanks to Daddio's Beaumont, Southeast Texans can eat healthy without sacrificing flavor.
Head to Beaumont's West End, and dig into a delicious Daddio's buffalo burger today.
Daddio's is growing a BIG reputation for delicious Beaumont hamburgers.
Click here for Daddio's Burger Beaumont full menu.
Address: 4230 Calder Ave, Beaumont, Texas 77706
Phone: (409) 898-1977
Hours: Open Monday thru Sunday, from 10:30a  until 9p