Enjoy Southeast Texas Blues, Bourbon, History, and Fine Dining at the Preservation Bash in Beaumont on Saturday April 18th
Beaumont foodies are preparing for one of our favorite events of the year.
The 2015 Preservation Bash in Beaumont will combine blues, bourbon, Beaumont history, and great food.
The Oaks Historic District Neighborhood Association will be hosting its 12th Annual Preservation Bash on Saturday, April 18th.
This year, the Preservation Bash will be held at the wonderfully restored home of Sherrene Cook at 2400 Ashley in the Oaks Historic District of Beaumont.
Each year, the event is held in a different historic home in the district.
The theme for this year's Preservation Bash is "Bourbon and Blues".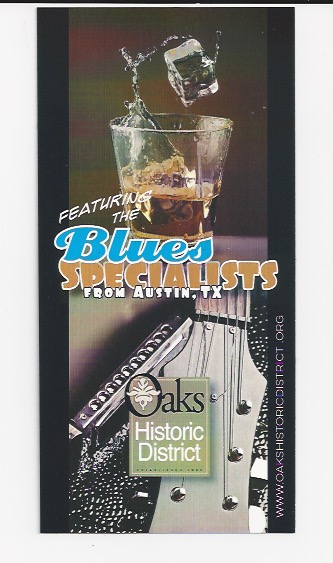 In keeping with the theme, Mel Davis and The Blues Specialists from Austin will be live all evening long.
This event is the major fund raiser for the Oaks Neighborhood Association, which uses the funds for such projects as:
Landscaping along Beech St. and Pecos Boulevard
Scholarships for young people who live in the Oaks Historic District who plan to attend college
Establishment of the Ida Reed Dog Park at 7th and Louisiana St.
Art Bike Racks along Calder Avenue.
For Beaumont foodies, the spread at the Preservation Bash is always the talk of the town.
In keeping with the "Bourbon and Blues" theme, the food will center on "Cajun" appetizers and entrees.
The 2015 Preservation Bash will be accentuated by this year's signature drink, "The Babe" which is a take off on the famous Arnold Palmer using fine "Bourbon" as the main ingredient.
T-Shirts commemorating "Bourbon & Blues" will be given out to the first 100 guests of the 2015 Preservation Bash Beaumont.
There will be both a live and a silent auction at the Preservation Bash.
The live auction will offer outstanding items such as a swamp airboat tour hosted by T. Roy Broussard of TV's "Swamp People" fame.
This outdoor venue in one of the beautiful historic Beaumont neighborhoods promises to be an exceptional event – great Beaumont live blues, fine dining, and a focus on supporting the charitable projects of the Oaks Historic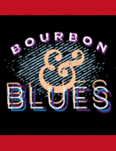 District.
For tickets ($50), please call 540-2706.
Tickets will also be available at the gate.
"Bourbon & Blues" starts rocking at 7:00pm until 10:00pm at 2400 Ashley.
For Beaumont foodies, the 2015 Preservation Bash is the best ticket in town this April.