Galveston Restaurant Reviews: Enjoy Fresh Seafood and Breakfast All Day. The Gumbo Diner
Planning a Galveston Getaway? 
Enjoy The Gumbo Diner – Fresh Seafood and Breakfast Favorites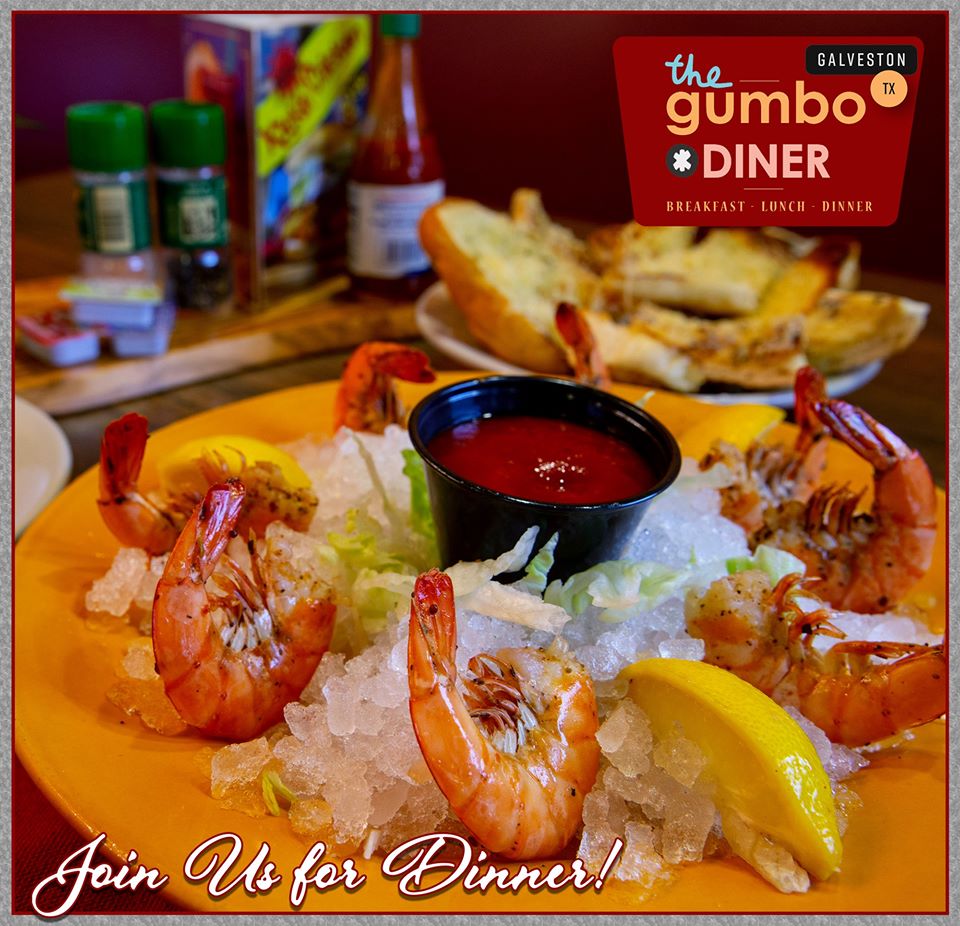 Are you looking for some new restaurants to try on your next road trip to Galveston?
Check out The Gumbo Diner on the Galveston Seawall.
Each time you visit, be sure to ask about the specials – they can be delicious. Some days they are a classic comfort food. Other days they are something harvested fresh from the Gulf of Mexico or Bays around Galveston. Oysters, softshell crabs, tasty Red Snapper.
Breakfast is served all day, and I love breakfast. Big pancakes, Belgian waffles, shrimp and grits. 
The seafood at Gumbo Diner is excellent – fresh, local seafood unlike some of the chain restaurants. Their fresh broiled seafood platters are excellent, but you can also make a great meal out of their appetizers. Try the Cajun Pistolettes and Bacon Wrapped Shrimp.
Click here for the Gumbo Diner Facebook Page.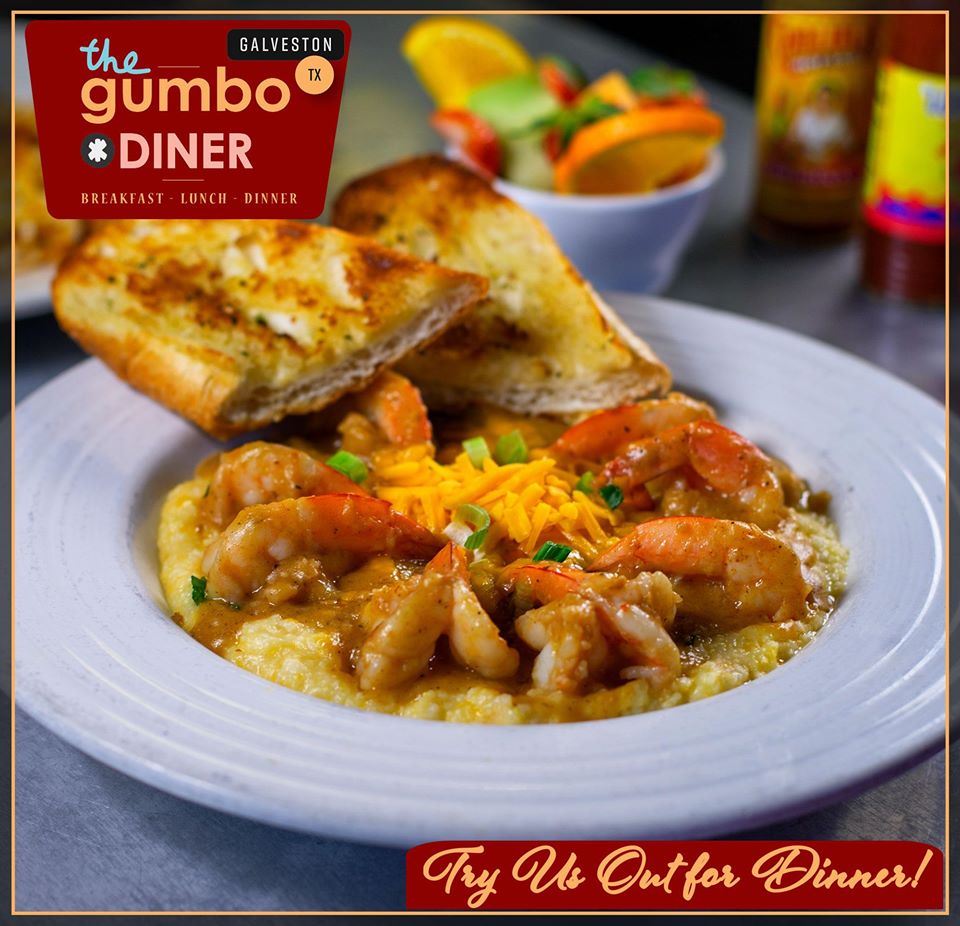 Are you looking for more Southeast Texas restaurant reviews and recommendations?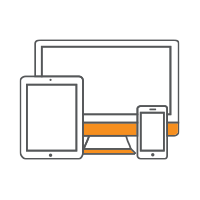 Stay tuned.
From East Texas to the Golden Triangle and beyond, no one brings you more food, entertainment, and travel ideas and recommendations.
Daryl Fant, Publisher Eat Drink SETX

(512) 567-8068

SETXAdvertising@gmail.com
Would you like help advertising your restaurant, concert, or special event?
Give us a call.