Oh, Do You Know the Gingerbread Man?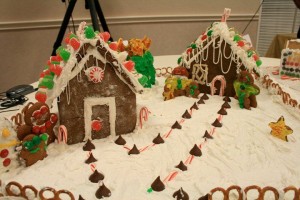 The Gingerbread man, the Gingerbread man?
Well, the Gingerbread Man needs a house! and The McFaddin Ward House is inviting you to  create one to enter  into their annual competition, or you can visit the McFaddin-Ward House visitor center to bid on one of the houses at their live auction that will be held in December.
Entry rules and forms are available at www.mcfaddin-ward.org  and applications are due by November 22, 2011.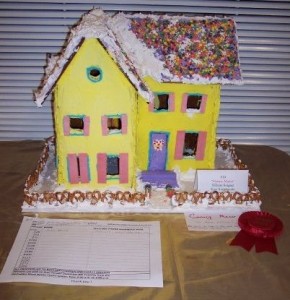 All Gingerbread Houses are due  to be brought to Buckner Children's Village, at 9055 Manion Drive, in Beaumont by December 5th.
The Gingerbread Houses will be on Display at McFaddin Ward House from Wednesday, December 7th starting at 10 a.m.  through Friday, December 9th until 3:30 p.m.
A Live Auction to grab one of these houses will be held at McFaddin Ward House on December 10th.
Proceeds from the auction will benefit Buckner Children and Family Services.
For more information, contact the museum at (409) 832-1906 . The McFaddin Ward House is located at 1906 Calder Avenue at Third Street in Beaumont.
In addition to the Gingerbread House competition, the McFaddin Ward House is offering a workshop just for little ones. "The Gingerbread Man" event will teach kids how gingerbread houses are built, and they will each get to decorate and take home their own gingerbread man.   They'll have visions of sugarplums long afterward, and you'll have some time to do a little extra holiday shopping!
"The Gingerbread Man" workshop will be on 
Wednesday, Dec. 7 from 3:45-5 p.m. at the McFaddin-Ward Visitor Center, located at 1906 Calder Avenue, in Beaumont  
This free activity is open to 6-12 year olds. Though the activity is free, registration is a must. Please call 
(409) 832-1906
 for reservations
A little Gingerbread House trivia…Gingerbread houses first became popular in Germany in the 19th century with the publishing of the Brothers Grimm fairy tale collection which included "Hansel and Gretel" . The houses came to the Americas by the Early German settlers who brought their tradition "lebkuchenhaeusle" (gingerbread house).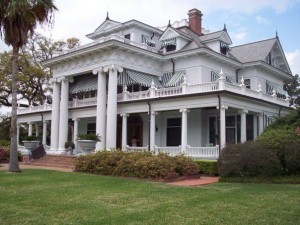 The Guinness World Records largest gingerbread house was constructed The Mall of America (the U.S largest mall).  This gingerbread house measured more than 67 feet tall, and it took its' baking team nine days to construct the 1,496-square-foot confection.  We wonder where it is today or if it was actually eaten?