ISLAND OKTOBERFEST In Galveston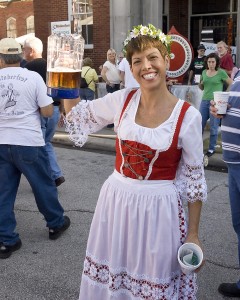 Historic downtown Galveston will come alive when the 29th annual Island Oktoberfest kicks off Friday evening, October 22 from 5:00 – 11:00 pm.   and continues on through Saturday evening!
This fun, family weekend of great music, authentic German food, libations, auction, raffle, games, and much
more will continue with new extended hours on Saturday, October 23, from 11:00 am – 11:00 pm on the grounds of and streets adjacent to First Lutheran Church at 24th and Winnie. Festival-goers are sure to enjoy a variety of popular sounds to dance to throughout the two-day celebration.
Island Oktoberfest, hosted by First Evangelical Lutheran Church and co-sponsored by Del Papa Distributing Company, will feature the music of SETX's  popular Midlife Crisis band on Friday evening at 7:00 pm. The live sounds continue on Saturday when German, internationally-acclaimed Alpenfest Band hits the stage on Saturday at 11:00 am.
Performing Saturday night at 7:00 pm is Haywire, one of Austin's most popular Country/ Western and
contemporary groups.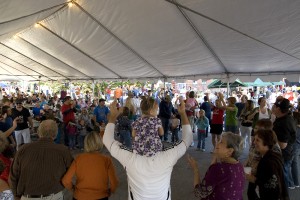 This festive weekend is certainly not complete without an authentic "taste" of Germany. First Lutheran's famous German Dinner at this year's Island Oktoberfest will include pork loin, sauerkraut, red cabbage, and German potato salad. Back by popular demand will be the expanded Wurstfest booth area featuring delicious bratwurst, knackwurst, and smoked sausages served with sauerkraut and all the trimmings. For a sweet finale, homemade Helmut's strudel (freshly baked on site), will again be offered in addition to a variety of tempting homemade
desserts (created from recipes passed down from generation to generation) prepared by congregation members. A variety of popular German-style beer and wine, soft drinks, handmade pretzels and freshly-popped popcorn will also be sold at the festival.
 
Don't miss the opportunity to shop! Vendors will display their quality gifts, crafts, and arts inside the newly refurbished and restored Lyceum located adjacent to the present sanctuary. Showcasing stunning floor-to-ceiling stained glass windows, this newly-restored historic church is now available for meetings, events and weddings.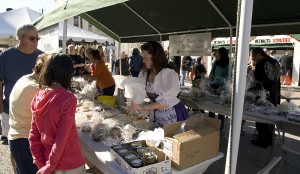 In addition to viewing the original church post-restoration, festival goers should find this to be a great opportunity for a head start on their holiday shopping list, as many participating vendors will feature Christmas gift items.
For the children, exciting activities will include a pony carrousel, moon walk, rock climbing wall, petting zoo, water balloon toss, face painting, and more. Adults can look forward to raffles, games, a fabulous auction, and much more.
Island Oktoberfest admission is free. For more information about Island Oktoberfest, visit www.FirstLutheranGalveston.com or call 409-762- 8477.
 
Oktoberfest Island
Hosted by First Lutheran Church
Galveston Island, Texas