Looking for a BIG Beaumont Burger? Bite Into the Big Daddy at Daddio's
There are some really great gourmet burgers in Beaumont.
Some of our readers posed an interesting question.
Who has a REALLY BIG gourmet burger in Beaumont?
The answer is Daddio's Burger on Calder Avenue.
Their Big Daddy Burger is HUGE. How big?
Here's a picture: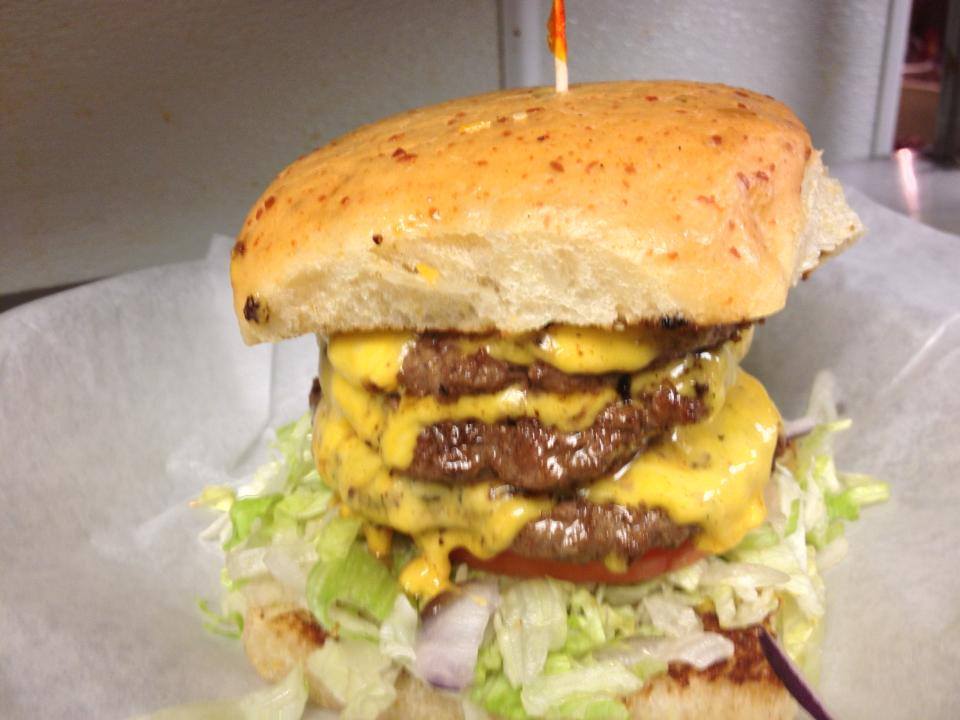 That's right Beaumont.
Three Nolan Ryan all natural beef patties on a big fresh baked Daddio's bun.
Cheddar cheese, lettuce, onions.
Big. Beautiful. Delicious.
If you're looking to get a big Beaumont burger, get to Daddio's Burger for the Big Daddy.
Address: 4230 Calder Ave, Beaumont, Texas 77706
Phone: (409) 898-1977
Hours: Open Monday thru Sunday, from 10:30a  until 9p