Looking for a Great Jasper Chicken Fried Steak? Novrozsky's Has It.
Whether you live in Jasper year round or are passing through on the way to Lake Sam Rayburn, sometimes the craving hits for a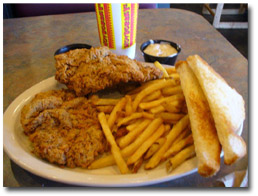 hand breaded Jasper chicken fried steak.
Whenever your mouth starts to water, pull into Novrozsky's Jasper.
Dig into a big, delicious chicken fried steak with Novrozsky's fresh cut fries and country gravy.
Come to think of it, a Novrozsky's chicken fried steak hits the spot just about anywhere in Southeast Texas.
From Jasper to Mid County, Novrozsky's has Southeast Texas covered.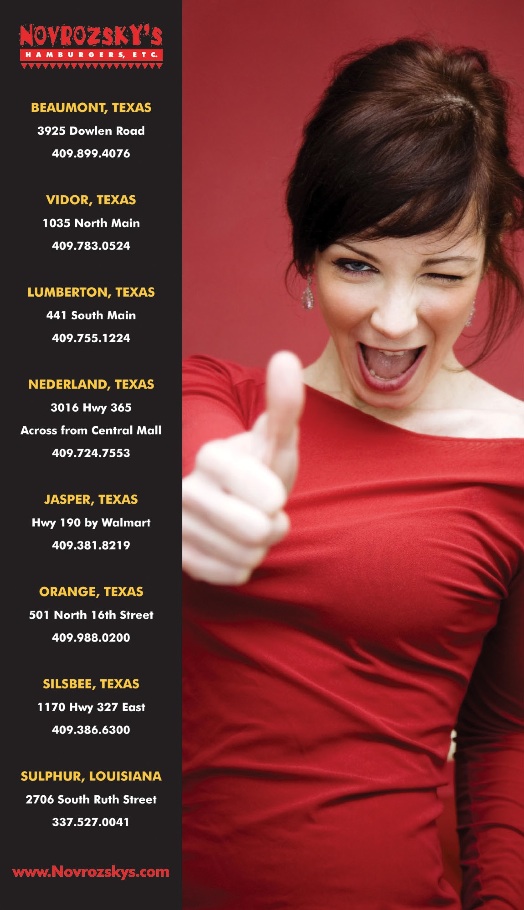 When hunger hits hard, it's nice to know that in Southeast Texas you're never far from Novrozsky's.
When you're looking for a great chicken fried steak in Jasper- or just about anywhere in Southeast Texas, make a bee line for Novrozsky's.