Looking for a Great Late Night Restaurant in Beaumont? White Horse Bar & Grill
White Horse Bar & Grill is a wonderful option if you're looking for a late night restaurant in Beaumont Tx.
White Horse Bar & Grill is open until 2am and they have a special late night menu to feed your craving for great food after midnight.
Whether you've been out listening to your favorite Southeast Texas live music, checking out the latest blockbuster movie, or if you're just enjoying time with friends, you can eat great in Beaumont after midnight.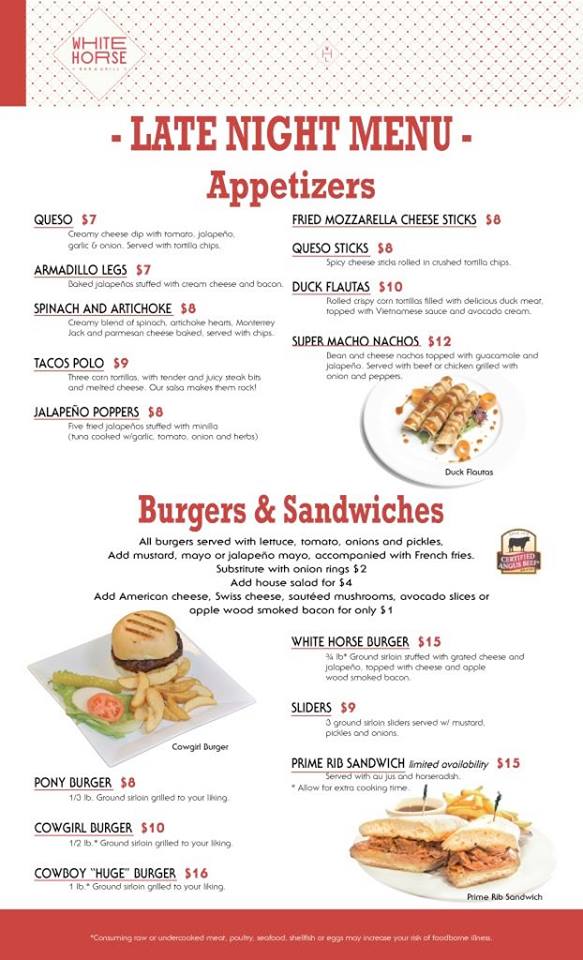 When we're out late, some of our favorites are:
White Horse sliders. The only thing better than a burger made of fresh Texas ground sirloin is a trio of tiny burgers made of fresh ground sirloin.
White Horse Macho Nachos. If you've had a drink or two, nothing tastes better than nachos – and these are some of the best. Beans, cheese, grilled onions and peppers, and your choice of perfectly grilled chicken or beef.
Pony Burger. With 1/3 pound of beef, the Pony Burger is just right to us at the end of a long day of enjoying our favorite Southeast Texas live music. If you have a bigger appetite, step up to the Cowboy Burger – a full pound of ground sirloin. Whew!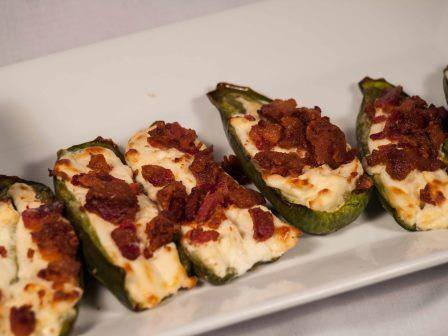 You can eat great late night in Beaumont at White Horse Bar & Grill.
Be sure to check their Facebook page for their Southeast Texas live music lineup.
Are you looking for more fun things to do in Beaumont Tx?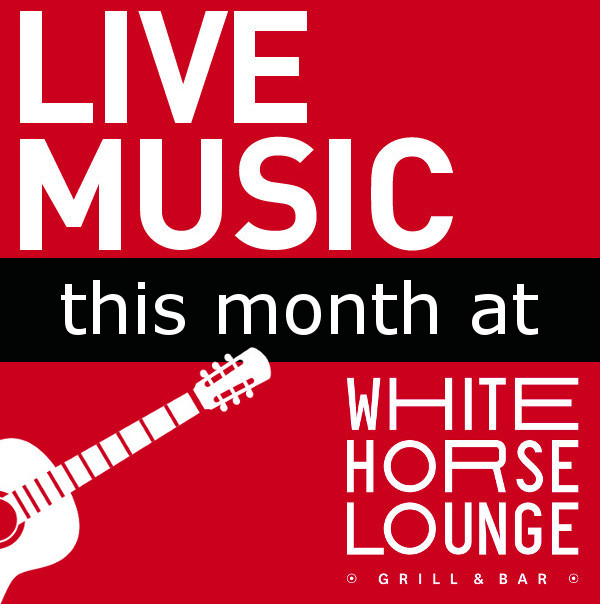 Stay tuned to EatDrinkSETX.com, your source for Southeast Texas live music, restaurant, and entertainment news.
EatDrinkSETX.com – online and at your fingertips 365 days a year.