Looking for hand breaded chicken and fresh cut fries in Silsbee? Honky Tonk Texas has 'em.
Are you looking for a great Silsbee Restaurant – burgers, hand breaded chicken tenders, and fresh cut fries?
Honky Tonk Texas is creating a buzz as a restaurant that will soon equal it's status as a legendary Southeast Texas live music venue.
Honky Tonk Texas is dedicated to bringing top quality national touring acts to Silsbee (Like the Casey Donahew band, Wayne Toups, and so many other great artists).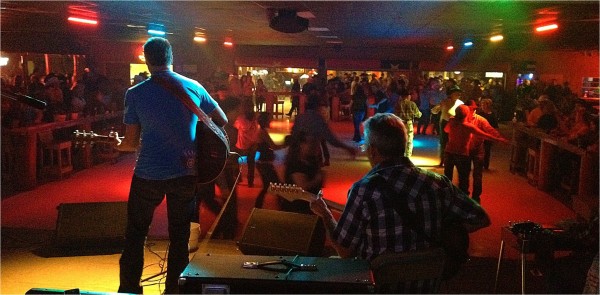 Honky Tonk Texas is just as serious about food.
Management hired their favorite Silsbee chef away from another popular Southeast Texas restaurant and set her to work on a fun bar friendly menu that emphasizes fresh ingredients.
How fresh? Their meat doesn't come conveniently frozen. They only use fresh meat, just like you'd pick up from the grocery store. The Honky Tonk Texas Bar & Grill makes their own breading from scratch for their chicken tenders, fried mushrooms, and popular fried pickles.
They don't stop there. They cut their french fries on site starting with a bag of potatoes. Delicious.
One of my favorites from the new Honky Tonk Texas Bar and Grill menu is the Crispy Fried Pickle Burger. It's a classic burger with the addition of their signature fried pickles- perfect with the fresh cut fries.
If I go early to shoot pool with my little boys, we like the Honky Tonk Texas Party Sampler. It's perfect for the three of us to share. Two homemade chicken strips, (3) mozzarella sticks, fried pickles, and mushrooms. My kids haven't developed a taste for fried mushrooms yet, so I usually get those to myself. The homemade hand breading really stands out.
If you're looking for a fresh,  great restaurant in Silsbee, give Honky Tonk Texas a try- and enjoy some of Southeast Texas' best live music while you're there.

Keep an eye out on EatDrinkSETX.com for Honky Tonk Texas updates.
Honky Tonk Texas regulars enjoy:
Southeast Texas pool tournaments
Southeast Texas darts tournaments
Silsbee happy hour specials
Best live music in Silsbee
Big live Southeast Texas concerts featuring national touring acts
Cool Southeast Texas special events
Fun contests and promotions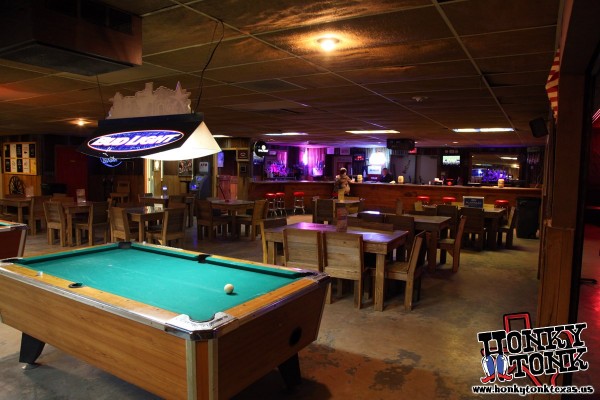 When you're looking for a great burger, chicken tenders, and fresh cut fries in Silsbee, head to Honky Tonk Tx.
Honky Tonk Texas offers a great fresh, hand made taste Big Thicket foodies love.
They are a great Silsbee restaurant and Southeast Texas live concert venue.
When you're looking for more Silsbee food and fun, stay tuned or "Like" Eat Drink SETX on Facebook for the latest news right on your cell phone or iPad.