Billy Joe's Bar B Que Celebrates 41 years of great Port Neches Barbecue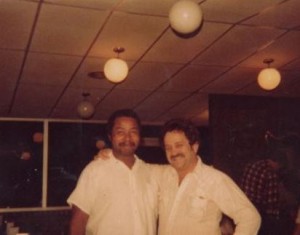 Billy Joe's Bar B Que has been serving some of the best Port Neches barbecue for 41 years. Billy Joe opened the original Billy Joe's with nothing but some picnic benches and a cooker on the corner of Armstrong and First in Port Neches. By 1973 the business had outgrown the cooker and picnic tables and needed a building so he moved to the current location on Magnolia.
It was still just a simple building with no flashy fanfare outside. Billy Joe's didn't need all of that. They were growing on amazing barbecue.
Over the years, many people came to work for Billy Joe but in 2000 one of those employees, Gary Richard decided to buy the business from the retiring Billy Joe.
Since the popular Port Neches barbecue restaurant had been doing so well it was an easy transition and Gary really didn't want to "change" Billy Joe's. Though they did do a little renovating in the restaurant and expanded the menu a bit, for the most part Billy Joe's is still the same as it was 40 years ago. Right down to the same cook, Cleo Baltimore!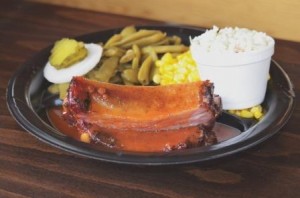 Billy Joe's Bar-B-Q is a family run business. You go in and you are treated like part of the family. You can just sit down and enjoy a big family feast. The food is amazing. They have all of your Southeast Texas barbecue favorites:
Juicy chicken
Ribs you'll clean straight to the bone
Tender sliced brisket and chopped beef
Flavorful smoked turkey!
Some of the menu additions are salads, ham, catfish, and shrimp that is hand breaded and fresh from the Gulf of Mexico.
Incredibly tasty sides like dirty rice, cole slaw, green beans, baked beans, and corn round out your meal. You really can't go wrong with anything you order- this is Port Neches barbecue done right. Every entree and side is delicious,  all cooked to perfection. There's a reason Billy Joe's Barbecue has such a loyal following with Southeast Texas barbecue lovers.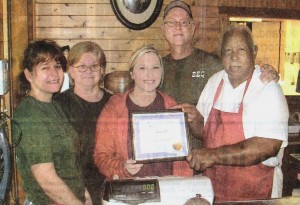 Billy Joe's staff is hard at work every day bringing you great food and smiling faces.
Make sure to stop by and say hi to Gary, Brenda, their daughter Jackie, and the rest of the crew and enjoy some lip smacking food! They're open 9 am – 9 pm Monday – Saturday at 2029 Magnolia in Port Neches.
Next time you're looking for great Port Neches barbecue, head to Billy Joe's Bar-B-Q.
And don't forget Billy Joe's Bar-B-Q also offers some of the best Port Neches catering for all of your special events at extremely reasonable prices!
Billy Joe's Caters for:
Mid County graduation parties
Mother's Day
Mid County Super Bowl and football parties
Thanksgiving – Christmas – Easter
Birthdays & Family Reunions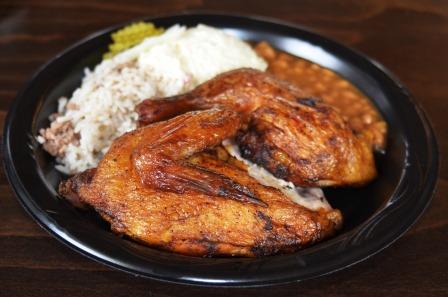 Billy Joe's Bar B Que
2029 Magnolia Avenue in Port Neches
Open Monday – Saturday, 9a til 9p
(409) 727-1482
Visit Billy Joe's Bar B Que Website 
Visit Billy Joe's Bar B Que on Facebook