Port Neches Corporate Meeting Venue – The Beau Reve
Today's spotlight Port Neches Corporate Meeting Venue is The Beau Reve.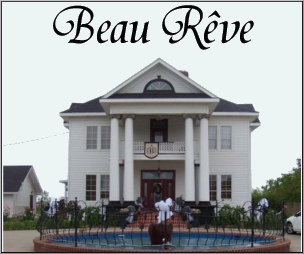 The Beau Reve has ideal services for their SETX corporate and industrial
Privacy: Gated Facility. Your security or private security can man the gate.
Exclusivity: Unlike a restaurant or hotel, your company's event will be the only meeting at that time.
Ambiance: The historic plantation style home that houses The Beau Reve dates to approximately 1900 and this is a beautiful waterfront Mid County corporate meeting venue.
Quality: The Beau Reve offers industrial and corporate clients the option of true fine dining. Whether your meeting requires simple snacks or a formal white linen gourmet meal, The Beau Reve can accommodate you nicely.
Flexibility: Whether you want to use one large space or to break into small groups in different rooms, The Beau Reve offers a lot of options.
Do you have need of a corporate meeting venue in the Port Neches / Mid County area?
Call The Beau Reve today:
4400 Atlantic Rd, Port Arthur, TX 77642
(409) 962-2422
Are you looking for more SETX corporate event planning ideas?
"Like" Eat Drink SETX on Facebook to receive the latest from across the Southeast Texas restaurant and catering community.

From company picnics to new employee orientation, The Beau Reve is a great Port Neches Corporate Event Venue.