Port Neches Graduation Party Catering by Billy Joe's Barbecue
Are you throwing a Port Neches graduation party?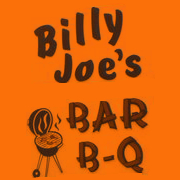 Make it easy and stress free by having Billy Joe's Bar-B-Q cater your party.
Billy Joe's Barbecue has great graduation party specials for their Mid County barbecue fans:
Brisket, links, two sides, bread, onion, and pickles for twenty: $100
Fajitas with all the fixins:$50
Vegetable tray:$35
Fruit tray:$35
Boiled Shrimp Tray: $30
Boudain Balls:$30
Want something you don't see? Swing by Billy Joe's today to plan the perfect Port Neches graduation party.
Address: 2029 Magnolia Avenue, Port Neches, TX 77651
Hours/ Days Open: Monday – Saturday, 9a til 9p
Phone: (409) 727-1482
Visit Billy Joe's Bar B Que Website