Santa's Calling!!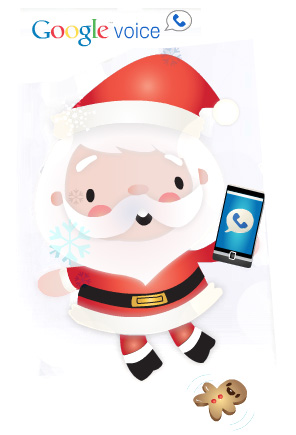 Santa has a direct line, that is available only through his Google Voice account,  and you can ask him to call any of the kids (of ANY age)  on you Christmas list  and there is not waiting in long lines,  he will do it as soon as you ask!
Visit his Google site so you can   Send a Call From Santa !!
Also, if you or your kids have a special request or message for Santa, you can leave him a message at his Google Voice number: 855-34-SANTA.

Ready to spread some holiday cheer? Listen to a sample message, and visit sendacallfromsanta.com to send a message of your own.track his journey on Google Maps, on Google Earth with the plug-in and on your mobile phone, too.
And don't forget—if you want to keep up with Santa as he travels around the globe delivering presents on Christmas Eve, you can