Southeast Texas Beer Aficionados – Discover Full Moon Pale Rye
Craft Beer Review Beaumont TX
Full Moon Brewery's "Pale Rye"

Even the name of this Texas beer is perfect for Southeast Texas craft beer lovers looking to discover a new Texas beer in October.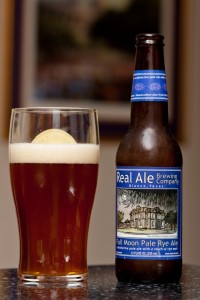 Real Ale Full Moon Pale Rye. What more can you ask for?
Brewed in Blanco Texas, this is an outstanding Texas craft beer.
Come by your preferred Golden Triangle liquor store or craft beer venue to check it out. Enjoy a glass while you are there, and take a six pack home with you.
This is the perfect beer for any Golden Triangle Halloween party or fall hayride.
Real Ale gets the great flavor into their Full Moon Pale Rye by incorporating 100% malted grain, their signature blend of domestic and imported hops, and crystal clear Hill Country water into their unique recipes- a tribute to the past with a nod to the future.
Real Ale has been brewing some of Texas' finest craft beer since 1996.
If you haven't discovered Real Ale, or want to explore some of the finest craft beers available in Southeast Texas, click here for the Full Moon Brewery's Facebook Page. 
Enjoy a bottle of their Full Moon Pale Rye today.
Note: Craft beer selections change regularly. If you don't see what you are looking for, ask the knowledgeable staff for a recommendation.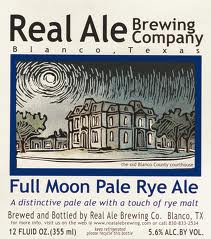 Are you looking for more Southeast Texas craft beer reviews?
Stay tuned.
Eat Drink SETX is your online lifestyle magazine for Southeast Texas.
Concert announcements
Craft Beer reviews & wine tasting announcements
Southeast Texas festival information
Can we help you advertise your restaurant, Southeast Texas business, or upcoming Golden Triangle concert?
Daryl Fant,

Eat Drink SETX

.

(512) 567-8068

SETXAdvertising@gmail.com
We can assist you with social media marketing, digital banners, custom marketing articles, and Southeast Texas Search Engine Optimization.