Southeast Texas Family fun – The Tall Ship Elissa in Galveston
Southeast Texas Family Road Trips
The Elissa, Galveston's Historic Sailing Ship
Are you looking for Southeast Texas family fun?
The Tall Ship Elissa in Galveston is just a short car ride from anywhere in Southeast Texas.
Bring your family to share the adventure of the high seas at the Texas Seaport Museum and the 1877 tall ship Elissa.
Southeast Texas families enjoy exploring the decks of the Elissa, Texas' floating National Historic Landmark.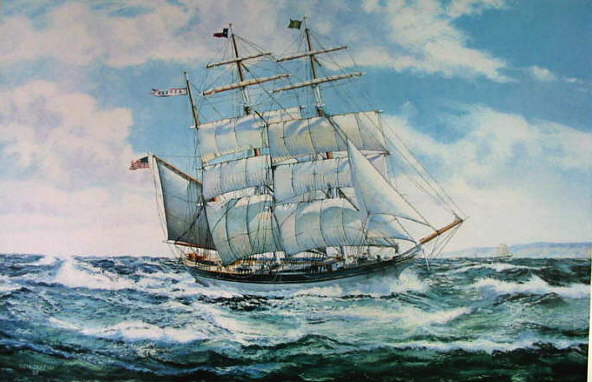 When SETX families walk Elissa's decks it is easy to imagine the days when daring sailors roamed the world's mysterious seas.
In the adjacent Texas Seaport Museum and Theater, witness the story of Elissa's dramatic rescue from the scrapyard and her meticulous restoration. A lot of hard work and vision went into bringing this historic tall ship back to life and to Galveston.
Southeast Texas family history comes to life with the opportunity to look for ancestors with The Texas Seaport Museum's one-of-a-kind computer database containing the names of more than 133,000 immigrants who entered the United States through Galveston, "The Ellis Island of the West."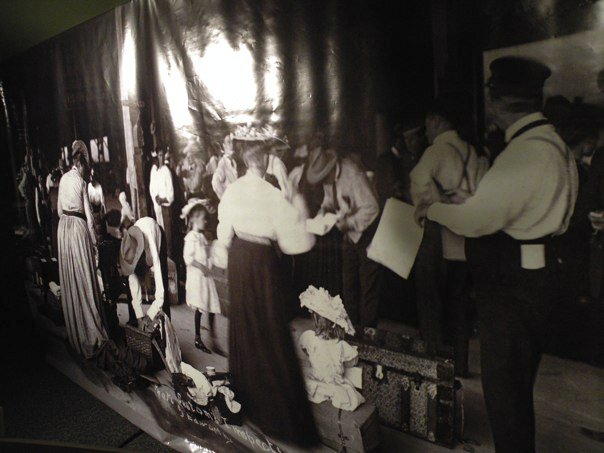 A visit to Galveston does offer customizable Southeast Texas family fun. Beach, food, activities, and lots of historical attractions – like Galveston's tall ship the Elissa.
About Galveston's Tall Ship Elissa:
Elissa is a three-masted, iron-hulled sailing ship built in 1877.
The ship was crafted in Aberdeen, Scotland by legendary ship builders Alexander Hall & Company.
The Elissa carries nineteen sails covering over one-quarter of an acre in surface area. Tall ships are classified by the configuration of their sailing rig. In ELISSA's case, she is a "barque" because she carries square and fore-and-aft sails on her fore and mainmasts, but only fore-and-aft sails on her mizzenmast.
From her stern to the tip of her jibboom The Tall Ship Elissa measures 205 feet.
Elissa's height is 99 feet, 9 inches at the main mast and she displaces about 620 tons at her current ballast.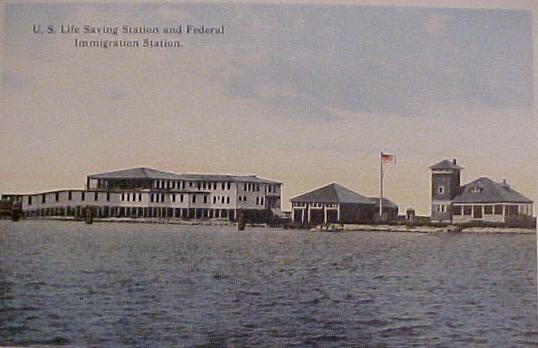 Ongoing Texas Seaport Museum Exhibits and Films:
Gold from the Gulf, showcasing the shrimp industry in the Gulf of Mexico and Galveston Bay, on exhibit at the Texas Seaport Museum. The exhibit features the history, ecology and legacy of shrimping in the Gulf of Mexico, but the jewel of the exhibit will be the 1937 shrimp boat Santa Maria, one of the few remaining original mosquito boats in Galveston Bay.
Film: Passage to Galveston: The Story of ELISSA, presented every day on the hour and half-hour, at the theater in the Texas Seaport Museum. This 17-minute, award-winning documentary beautifully tells the story of Elissa's discovery, purchase and restoration. Entrance to the film is included in the museum admission price- a great value for Southeast Texas families visiting Galveston.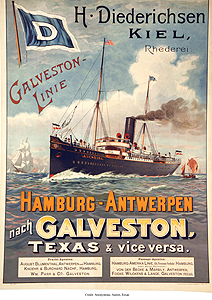 When you're looking for Southeast Texas family fun, the Texas Seaport Museum in Galveston is a wonderful value.
Texas Seaport Museum Admission
Adults (age 19 & older): $12.00
Youth (age 6 thru 18): $9.00
Children (age 5 & under): Free
Galveston Historic Foundation members: Free
Texas Seaport Museum Rental Information
With moonlight silhouetting the masts of the 1877 tall ship Elissa, Texas Seaport Museum provides a romantic, outdoor setting for weddings and receptions. The location on Galveston's historic waterfront also offers a picturesque site for a variety of business and social functions.
Galveston Historical Foundation's properties offer unique and affordable locations for your party, wedding, luncheon, dinner or business meeting. For reservat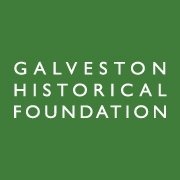 ion information, call (409)763-1877. Or to have a brochure sent to you, please send an email to elissa@galvestonhistory.org.
Hours of Operation
Open Daily: 10am – 5pm
Closed Thanksgiving Day, Christmas Day, and during annual Sea Trials.
Note: Last ticket is sold at 4:30pm. Hours may be seasonal and subject to change. 
If you're looking for unique Southeast Texas family fun, make a short road trip to Galveston for the magic and history of the tall Ship Elissa.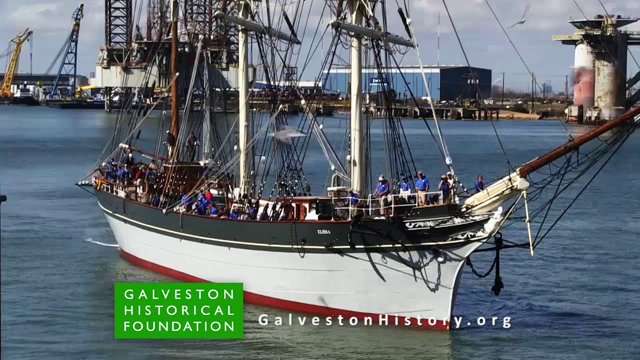 Daryl Fant, Publisher

Eat Drink SETX

(512) 567-8068
SETXAdvertising@gmail.com