Southeast Texas Foodie Fun – Original Recipe for Coca-Cola?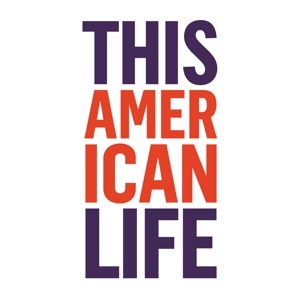 On today's Southeast Texas Foodie News, we share some insight into one of America's most famous products – Coca Cola.
When it gets hot in Southeast Texas, you know 105 degrees with 100% humidity, we reach for a cold drink – often a Coke.
But… what is a Coke?
Southeast Texas foodies debate about what they consider the "real" Coca Cola.
Is it the Coke we have on Southeast Texas Market Basket and HEB shelves today? Or is it the Coke you can get from Mexico that still uses Cane Sugar? Or the Coca Cola from Columbia that still contains cocaine? Just kidding!
The original recipe for Coke is a secret right? Perhaps not as secret as we thought.
If you do a little digging (or visit the website for the NPR program This American Life), Southeast Texas foodies can get what is believed to be the original recipe for Coca Cola.
The public radio program This American Life has revealed what it believes is the original recipe for Coca-Cola.  The show found what appeared to be a copy of the famously guarded trade secret in a newspaper column published in the Atlanta Journal and Constitution on February 18, 1979.
Then they spoke with historian Mark Pendergrast, who had discovered what he believed was a version of Coca-Cola's original formula decades before while doing research in the company's own archives.  (He published that version of the recipe in his 1993 book on Coke.) The two recipes were essentially identical.  "This was an amazing discovery," said host Ira Glass when he revealed the recipe on the weekly radio broadcast, "I got into this wondering if it might be possible that this super-secret recipe had been hiding in plain sight, in an old newspaper clipping, but once I learned it matched this recipe in Coke's own archives, written by the creator of Coke – it was hard not to get very excited."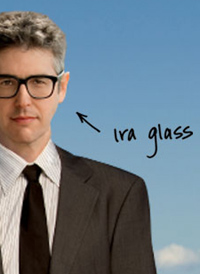 Glass read the full recipe on This American Life's radio broadcast which is heard by more than 1.8 million people on over 500 public radio stations across the country – as well as on the show's podcast, which most weeks is the most popular in the nation with an audience of 600,000.  The program is produced by Chicago Public Media and distributed by Public Radio International. Full details on the recipe and the show itself can be found on it's website:  www.thisamericanlife.org. The story has already garnered national and international press mentions, traffic from which has crashed the This American Life website.  The show is available for download through iTunes.
As for the most famous ingredient of Coca-Cola, the first item listed in the recipe is "F.E. Coca," which stands for fluid extract of coca, which contains cocaine.  Cocaine was in the soda until 1903, and coca extract is still an ingredient in Coca-Cola.  It's decocainized under federal supervision at a company called Stepan in New Jersey.
Since the only way to be sure if the recipe really was for Coca-Cola would be to make a batch, This American Life asked with Seattle-based Jones Soda, to do just that.  They collaborated with California-based Sovereign Flavors.

The recipe has several known differences with Coca-Cola's current formula.  It uses sugar instead of the current sweetener, high fructose corn syrup.  It uses citric acid, where current Coca-Cola – like most modern sodas – is known to use phosphoric acid.  It uses lime juice; the current recipe is believed to use lime oil.
Ultimately, however, the team was able to make a version of the recipe that fooled one expert – and to their surprise, was preferred 6-to-4 in an informal taste test in a Brooklyn supermarket.
In keeping with it's past statements about the formula, the company denies the recipe's authenticity.  The company's archivist, Phil Mooney, said he did not believe the recipe was beverage's original formula – but he sidestepped when asked if the company had checked it against its copy of the original.
Truly hardcore Southeast Texas foodies will probably want to print the recipe and replicate it for themselves.
If you do, we'd love to hear your results.
Share them on our Eat Drink SETX Facebook page.

Looking for more Southeast Texas foodie news?
Stay tuned to EatDrinkSETX.com or "Like" Eat Drink SETX on Facebook to get the latest updates sent right to your iPad or cell phone.