Southeast Texas Lent Lunch? Tokyo Beaumont & Mid County
Southeast Texas restaurant dining patterns change more over Lent than at any other time of year.
If you have struggled in the past with where to dine in Southeast Texas during Lent, put Tokyo Japanese Steakhouse and Sushi Bar at the top of your list.
All of Tokyo's Southeast Texas sushi options are Lent friendly – the freshest fish, shrimp, crab, caviar, eel, and all of the other ocean delicacies that make up Tokyo's famous sushi rolls.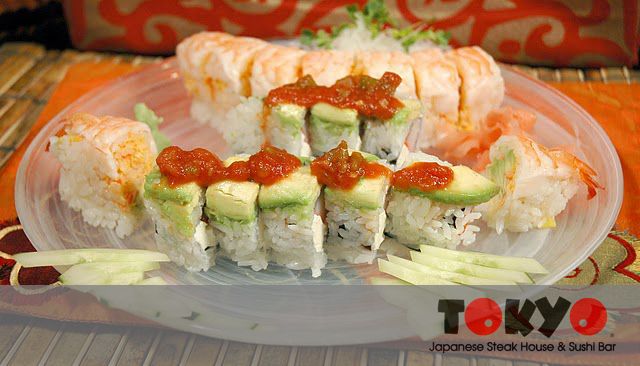 If you're more of a "something grilled", person then grab a seat on Tokyo's Southeast Texas hibachi side.
Choose fish or shrimp. Or choose fish and shrimp. Delicious. If you're not observing Southeast Texas Lent (or when Lent is over), you'll also want to try Tokyo's hibachi steak – tender and full of flavor. Tokyo Japanese Steakhouse and Sushi Bar has one of the best steaks in Southeast Texas.
More than just a great Southeast Texas Lent friendly lunch, Tokyo's Hibachi chefs put on a wonderful show – perfect for a date or blowing off steam with co-workers.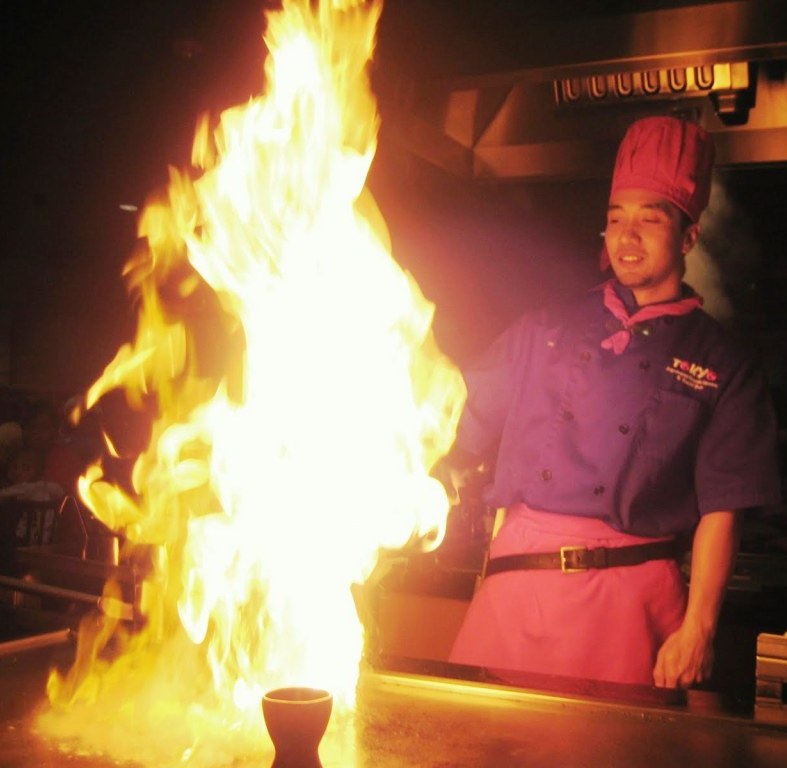 Don't fear lunch during Southeast Texas Lent.
Love lunch all Lent long at Tokyo Japanese Steakhouse and Sushi Bar – three great Southeast Texas locations to serve you.
For a great SETX Lent lunch near Parkdale Mall in Beaumont, choose Tokyo Dowlen Road:
Tokyo on Dowlen Road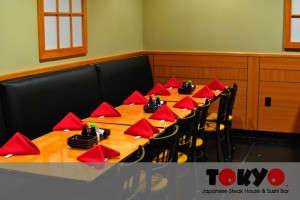 4438 Dowlen Rd Suite 104 in Beaumont
Phone (409) 896-2400
Lunch Hours:
Mon-Fri – 11a to 2:30p. Sunday 11:30a to 3p
Dinner Hours:
Mon-Thurs: 4:30p-10p
Fri-Sat: 4:30p – 10:30p
Sunday 5p-9p
For another great Southeast Texas Lent lunch location in Beaumont, choose Tokyo I-10 Beaumont:
Tokyo – on  IH-10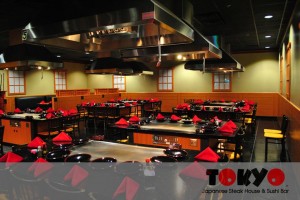 1970 IH-10 South
Beaumont, Tx 77707
Phone (409) 840-4255
Lunch Hours:
Mon-Fri- 11a-2:30p
Sunday– 11:30a – 3p
Dinner Hours:
Mon-Thurs: 4:30p- 10p
Fri-Sat: 4:30p-10:30p
Sunday: 5p-9p
Enjoy Mid County Lent lunches at Tokyo Port Arthur:
Tokyo Mid County

‎3300 Central Mall Dr
Port Arthur, TX 77642
Phone (409) 729-0641
Mid County Lunch Hours:
Mon-Fri- 11a-2:30p
Sunday- 11:30a – 3p
Mid County Dinner Hours:
Mon-Thurs: 4:30p- 10p
Fri-Sat: 4:30p-10:30p
Sunday: 5p-9p