Southeast Texas Live Entertainment this weekend – Guys and Dolls in Orange
Southeast Texas Live Entertainment  – Guys and Dolls in Orange
Are you looking for a great live show in the Golden Triangle this weekend?
Don't miss "Guys and Dolls":
March 23, 24, 25, 30, 31 & April 1st

Orange Community Players Inc.

(409) 882-9137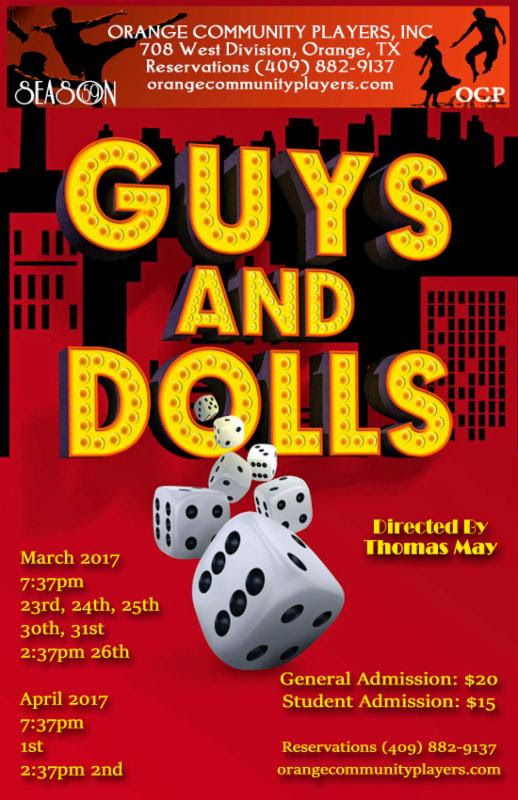 Southeast Texas Live Entertainment  – Guys and Dolls in Orange TX
This is a great production of the Damon Runyon classic.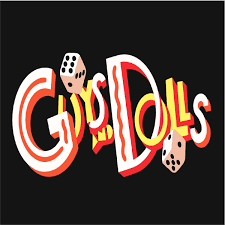 The show has been huge on Broadway and in London's West End Theater District.
Tickets for "Guys and Dolls" in Orange TX are $20 general admission or $15 for students.
This is a very family friendly live theater production – I saw it the first time when I was about ten years old.
Enjoy!
Click here for more information about the Orange Community Players production of "Guys and Dolls" and about their active Southeast Texas live theater production company.
We hope you enjoy this great Southeast Texas live theater event.
Southeast Texas Live Entertainment  – Guys and Dolls in Orange