Suga's Beaumont Live Jazz featuring Stephen Richard Sat. November 9th
Suga's Deep South Cuisine brings gifted live musicians to Beaumont.
If you're one of Beaumont's legion of jazz fans, don't miss gifted Saxophonist Stephen Richard live at Suga's on Saturday November 9th.
Stephen's clean, soulful jazz styling is punctuated with dazzling solo flourishes. His sound is the result of his interpretation of many musical influences encountered throughout his life.
Stephen Richard was born in Zachary Louisiana.  His family soon relocated to Houston Texas where Stephen was exposed to music at an early age.  His influences came from his early classical piano lessons and the raw emotional appeal of Soul, Jazz, R&B and Blues which were in heavy rotation on his father's record player.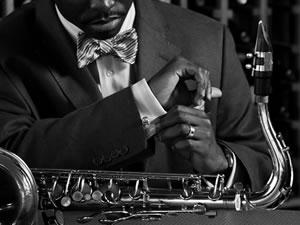 In his sophomore year in high school Richard began to take private lessons from Conrad Johnson. This was when Stephen began to take his hobby seriously.
One seminal event in Richard's musical life was an impromptu opportunity to play with Grover Washington Junior. During a sound check by the late Grover Washington Jr., Washington allowed Stephen Richard to sit in with his band. Stephen says "it was on stage at the sound check playing with Mr. Washington when I realized what hard work had accomplished." On his final visit to Houston Mr. Washington featured Stephen, calling him up to the stage to play with him.
Stephen attended Southern University in Baton Rouge Louisiana on a music scholarship where he majored and received his BA in Communications. It was in college under the guidance of Mr. Alvin Batiste when Stephen's musical knowledge really began to expand. It was with Mr. Batiste that Stephen received an invitation to France as a freshman to teach Jazz at the University of Paris as a Jazz Ambassador. While in college Stephen had the opportunity to play for Mr. Nelson Mandela and visited Bermuda to play for the Premiere.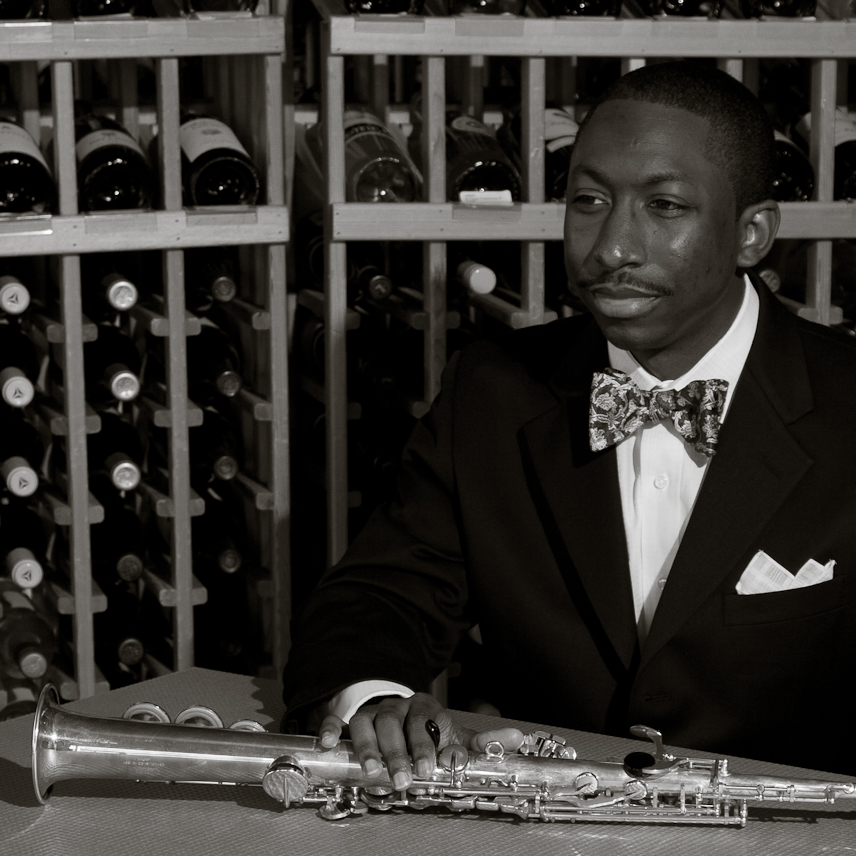 Stephen has had the privilege to play with premier jazz musicians including Ernie Watts, Ellis Marsalis, Jimmy Heath, Norman Brown, Boney James, Frank Lacey and Wes Anderson. Stephen has opened for Joe Sample, Chuck Mangione and Stanley Turrentine.
Currently Stephen leads his own band in the city of Houston, he's performed at Sugar Land's Town Center Jazz on the Plaza, the Red Cat Jazz Cafe, Cézanne's, Sambuca Jazz Cafe, the Ensemble Theatre, Miller Outdoor Theatre, Houston International Jazz Festival, Kansas State Jazz Festival, New Orleans Jazz Festival, Beaumont Blues and Jazz Festival, Corpus Christi Jazz Festival, Jones Hall, the Verizon Wireless Theatre, the Arena Theatre, Ovations, 57 West Jazz Café, Sweet Lorraine's Jazz Club and Snug Harbor in New Orleans.
Stephen has released five albums,
Introducing Stephen Richard. Because of You
Circa 79
Bread 'n Water Vol.1
Bread 'n Water Vol.2
An Evening of Happenstance Live in New Orleans.
If you love Jazz and have been looking for a fresh master of the jazz sax, don't miss Stephen Richard live at Suga's on November 9th.