Tokyo Steakhouse & Sushi Bar Will Have Christmas Day Hours: All Three SETX Locations
This Christmas, Southeast Texas sushi lovers will not be denied. Tokyo Sushi Bar and Steakhouse has announced special Christmas Eve and Christmas Day hours.
If you're looking to share Southeast Texas fine dining with a loved one this Christmas, bring them to one of Tokyo's three wonderful Southeast Texas locations.
The Tokyo Christmas Sushi menu is very impressive.
Every time you go to one of the three Southeast Texas Tokyo Steakhouse and Sushi Bar locations, you're reminded that there are some real culinary artists working at Tokyo.
During the holidays, it is super evident: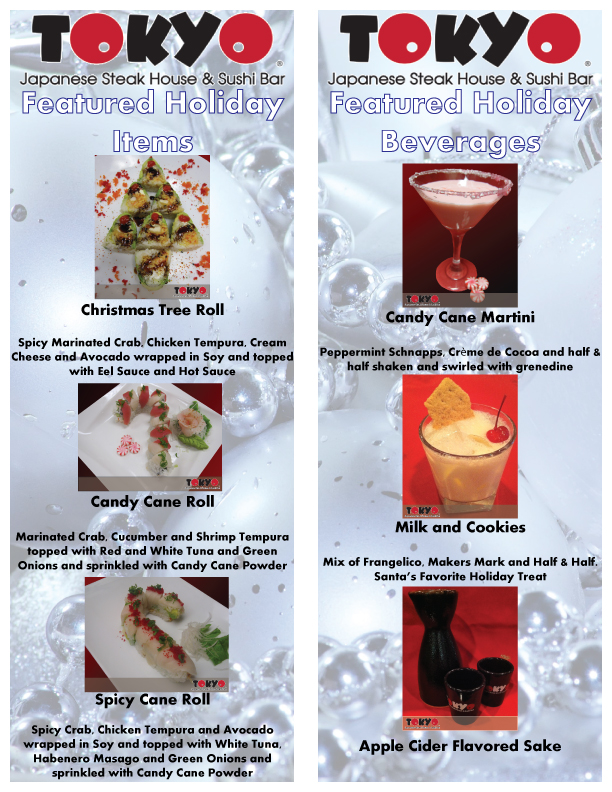 These are the kind of meals (and drinks!) that will have Tokyo diners photographing their meals before the first bite.
There's something really nice about that kind of experience around the holiday – share it with friends and family.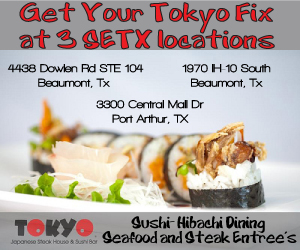 Have you finished your SETX Christmas shopping? It is not too late- stop by your neighborhood Tokyo  and pick up gift certificates for everyone remaining on your list.
Tokyo Steakhouse and Sushi Bar gift certificates are perfect for parents, co-workers, spouses, old friends- and a perfect way to make new friends!
This Christmas, be a hero- give Tokyo gift certificates.
And yes, Tokyo gift certificates make perfect stocking stuffers.