Southeast Texas Halloween Cocktails by Miller's Discount Liquor
Halloween Cocktail Recipes
Sponsored by Miller's Discount Liquor in Beaumont
Some Say it's the Candy. Some Say it's the Costumes.
The reason many Southeast Texans love Halloween is because it's another good reason we get to party and drink!
Do you prefer your Halloween treats to be in a glass instead of a Bag?
We thought so, so we're sharing a few Halloween Adult Beverages for your own party.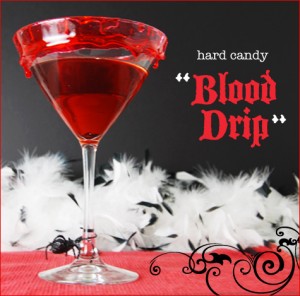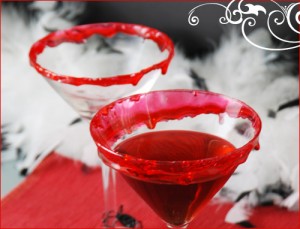 Hard Candy Blood Drip with a  "blood rim"
(you will need a candy thermometer for this one)
Ingredients:
1 c. Sugar
1/2 c. Karo Syrup
1/2 c. Water
Red Food Coloring
Directions:
Combine sugar, syrup & water. Cook the mixture without stirring until you reach the hard crack stage (300 degrees F). Then add the food coloring. Mix well and turn off the heat (or just reduce the heat to very low if you have several glasses you want to "rim with blood").
While still hot, still hot, dip the top of your cocktail glass slightly into the mixture to create the red rim. Immediately turn your glass right side up  so the mixture will cause "drips" down the glass, as it hardens!
Add your favorite cocktail and enjoy!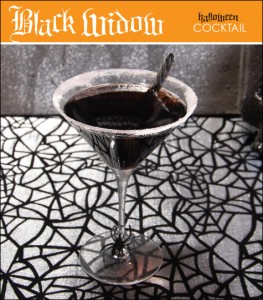 BLACK WIDOW MARTINI
Ingredients
2 oz black vodka
.5 oz Chambord Black Raspberry Liqueur
2 oz blackberry or grape juice
black licorice and sugar for garnish (optional)
Combine all ingredients in an ice-filled cocktail shaker. Shake well and strain into a sugar-rimmed martini glass. Garnish with black licorice and add a plastic black spider to the stem of the martini glass.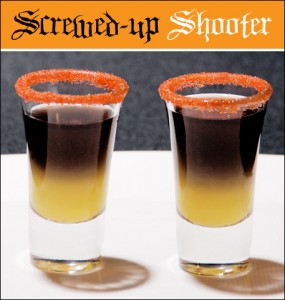 SCREWED UP SHOOTER
Ingredients
.5 oz orange juice
.5 oz black vodka
orange rimming sugar for garnish (optional)
Fill the bottom half of a sugar-rimmed shot glass with orange juice. Next, add the black vodka. Pour it over the back of a spoon and into the shot glass to help achieve a layered look on top of the OJ.
Pick up your ingredients from Miller's Discount Liquor in Beaumont.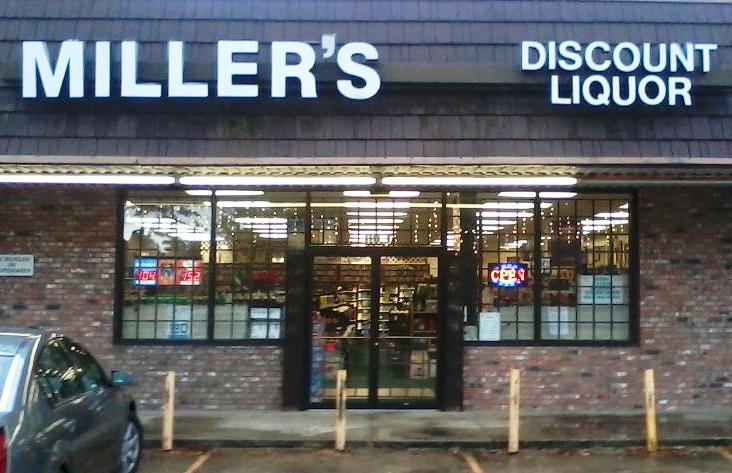 Thank you to "Hostess with the Mostess" for sharing today's Halloween cocktail
ideas for readers.
Daryl Fant, Publisher

Eat Drink SETX

(512) 567-8068
EatDrinkSETX@gmail.com