What Would You Stuff in Your Pizza Crust?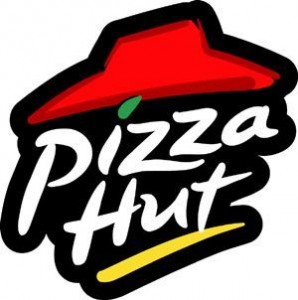 Pizza Hut blazed the trail for stuffing crusts 16 years ago when they folded cheese into the perimeter of their world-famous pizza and launched Stuffed Crust Pizza. Now, Pizza Hut is taking crust-stuffing to the next level. With their Ultimate Stuffed Crust pizza, pizza lovers can have cheese, and, for the first time ever, toppings folded into the crust of their favorite pizza.
Now Pizza Hut is turning to its Twitter followers to find out what should be stuffed into the crust next. Pizza Hut is asking fans to tweet their answers to "What Would You Stuff Into the Crust?" with the hashtag #stuffmycrustwith to @pizzahut for the chance to win free pizza.
Follow Pizza Hut on Twitter at
http://twitter.com/PizzaHut
and tell us what you would like to stuff inside your Ultimate Stuffed Crust Pizza using the hashtag
#stuffmycrustwith
and directing tweets to
@pizzahut
. Submissions will generate a chance to win a $10 Pizza Hut gift card. (See Official Rules here:
http://social.pizzahut.com/usc/officialrules.html
). Pizza Hut will accept entries April 4 – April 22, 2011. Winners will be notified by direct message on Twitter.
Five hundred pizza fans will be randomly selected to win a free pizza from Pizza Hut (in the form of a $10 Pizza Hut gift card).
How Pizza Hut Makes Ultimate Stuffed Crust Pizza
To make Ultimate Stuffed Crust Pizza, Pizza Hut starts with their famous Stuffed Crust dough and then adds one of two Ultimate Stuffed recipes – Meaty or Pepperoni. The Ultimate Stuffed Crust Meaty recipe stuffs cheese and three savory meats – pepperoni, Italian sausage and bacon – into the crust. The Ultimate Stuffed Crust Pepperoni recipe is made with pepperoni slices and cheese folded into the crust. The base of the large pizza is then topped with any three Pizza Hut toppings for just $12.99. The Ultimate Stuffed Crust Pizza is a limited time offer available only at Pizza Hut.