White Horse Bar & Grill Beaumont – Now Hiring. Job Fair This Saturday!
White Horse Bar & Grill in Beaumont is now hiring.
This new Beaumont Restaurant will be raising the bar for fun in Southeast Texas.
There is a lot of buzz around town about the new White Horse Bar & Grill opening soon  at 7150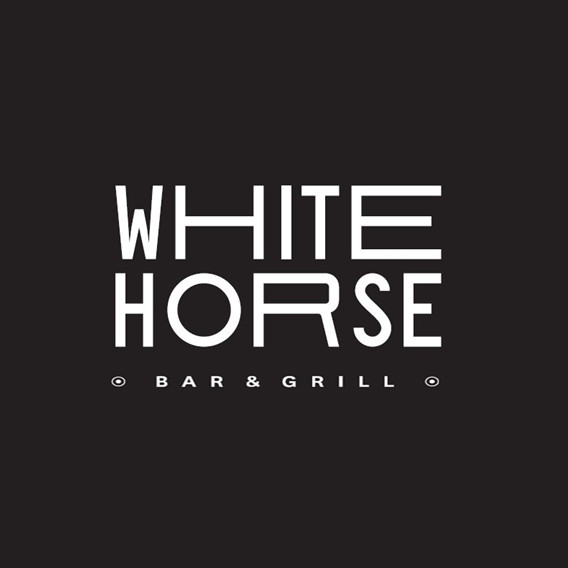 Eastex Freeway in Beaumont (next to Academy).
We have had a chance to take a peak inside during their construction of this incredible new venue and we have to tell you that the owner, Polo Del Rio, of Del Rio Management Co., LLC, has covered everything you want to enjoy when going out for lunch or a night on the town:
Great menu
Comfortable patio  bar
Dance floor
Setup for live music
Elegantly designed Beaumont restaurant – bar .
The concept is modern casual with some signature design touches that will remind you of your favorite restaurants in Austin or Dallas.
The grand opening hasn't been announced for The White Horse Bar & Grill in Beaumont, but we will let you know as soon as it is!
In the mean time, if you are looking for a great job in the food and beverage industry,
The White Horse Bar and Grill  is hosting a Job Fair on

March 21

from 10a-3p at their new location
. They are hiring for all positions – wait staff, bar staff, kitchen staff.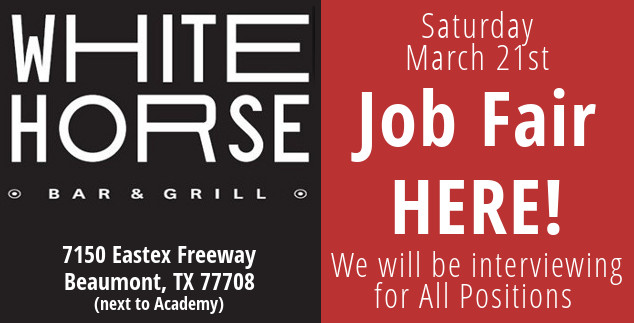 Don't miss this Saturday's job fair at the White Horse Bar & Grill in Beaumont.