Ronnie Stallworth Live in Beaumont Sunday at Suga's Jazz Brunch
Fans of Ronnie Stallworth and fans of Suga's brunch will all be glad to hear that Ronnie will be the featured performer this Sunday at Suga's jazz brunch.
You know Ronnie will bring the sizzle, so you just have to decide what will be your perfect Suga's brunch choice.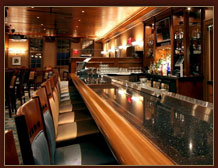 The options are astounding:
Pan Perdu. New Orleans Style French Toast Topped with Bananas, Cinnamon, Sugar Cane or Vermont Crown Maple Syrup and Chantilly Cream with choice of Nueske Brown Sugar and Pepper Bacon or Homemade Sausage. My grandmother used to make pan perdu on Saturday morning's. The Suga's version is excellent.
Suga's Pancake Stack. Homemade Buttermilk Pancakes topped with Chantilly Cream and Vermont Crown Maple Syrup or Sugar Can Syrup with choice of Nueske Brown Sugar and Pepper Smoked Bacon or Homemade Sausage. Pancakes remain a quintessential brunch offering. The high quality of ingredients in Suga's pancakes elevate them far beyond the norm.
Click here for the full Suga's brunch menu.
Suga's Jazz Brunch has it all – Beaumont fine dining and fine music in perfect harmony.
Enjoy it for yourself this Sunday.
Suga's Jazz Brunch: Sunday January 19th
Featured Performer: Ronnie Stallworth
11a-3p