Add Art & Ice to Your Home Bar (or ice chest)!
Adult Freezer Pops and Sugar Skull Tequila Art Bottles – at Miller's Liquor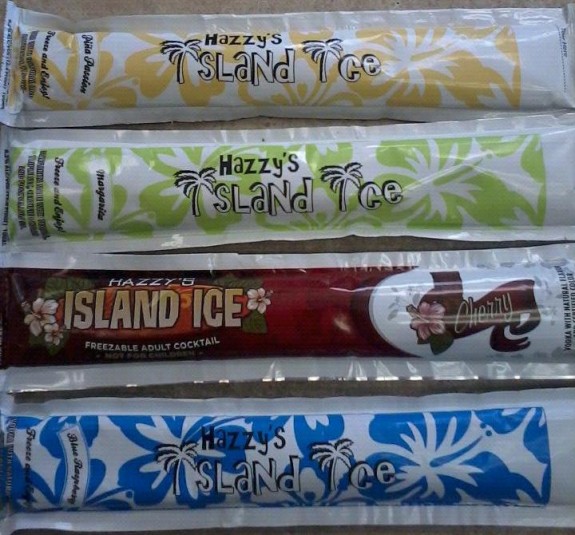 Adult Freezer Pops!
Are you saying right now "Why didn't I think of that?"
Hazzy's Island Ice 100ML packs include flavors such as Pina Colada, Margarita, Cherry, and Blue Raspberry . These liquor ice slushes are  6.2% alcohol (12.4 proof).
"Sometimes you just want a Margarita, or a Pina Colada," says Hazzy's Island Ice entrepreneur and co-founder Becca Hasbrouck. "Who wants to go the blender mess route if all you want is one quick cocktail?"
..And see if you can pass this one up !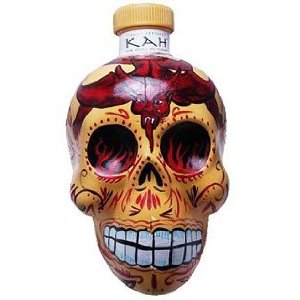 Tequila is now Art.
Your bottle of Kah Tequila will become the "life of the party"  or you will because you brought the Kah. Either way, everyone wins!   These hand painted skull shaped bottles are  inspired by the Mexican Day of the Dead. And by the way, Kah means "life . Kah Tequila's brainy female owner/ master marketer,  Kim Brandi,  hired LA Latino artists Javier Gonzales &  Sandra Lugo to design the artwork on the bottles . Check out Kah's entire line on www.facebook.com/kahtequila

Miller's Discount Liquor Store
5905 Phelan Boulevard,  Beaumont Tx. 77706
Open: Monday – Saturday: 10a – 9p
(409) 866-8361