Beat the Southeast Texas Summer Heat with Iced Cold Drinks from Raising Cane's Beaumont & Mid County
In Southeast Texas summer means a heaping portion of heat with a side of humidity.
Nothing takes the edge off quite like a super chilled glass of Southeast Texas iced tea.

Tens of thousands of glasses of iced tea are consumed daily in Southeast Texas – many of them at the Beaumont and Mid County Raising Cane's locations.
There's more than just great iced tea at Raising Cane's.
They make a great fresh lemonade that really cuts through the Golden Triangle humidity.

Swing by one of their three convenient Southeast Texas locations today for an ice cold glass of Southeast Texas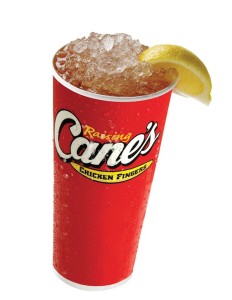 summer relief.
Discover the restorative powers of Raising Cane's iced tea and lemonade at these great SETX locations:
Raising Cane's Parkdale Mall
Raising Cane's Dowlen Road
Raising Cane's Hwy 365 Port Arthur (by Central Mall)
You can get a break from the Southeast Texas summer heat – at Raising Cane's.
Iced Tea? Ice cold lemonade? There's no wrong choice.