Beaumont Craft Beer Journal – Resin by Six Point Craft Ales
Enjoy the latest Southeast Texas Craft Beer Review:
Today's Beaumont Craft Beer Journal highlights one of our favorites from the last 12 months – Resin by SixPoint Craft Ales.
On EatDrinkSETX.com we review A LOT of craft beer available here in Southeast Texas. 

We're often pleased, but seldom surprised- there are hundreds of wonderful craft beer options in Beaumont alone. The overall high quality has made surprises rare. Today, there is a lot of GREAT quality beer available to Southeast Texas craft beer aficionados. That said, there are certainly standouts and a few nice tricks here and there.
Overall today's Southeast Texas craft beer selection and quality is excellent.
We were surprised recently by one unassuming can of beer recently – Resin by SixPoint Craft Ales.
We were picking up some new selections at WineStyles on Dowlen  (if you thought WineStyles Beaumont was just wine, head down Dowlen and check them out – they have a wonderful Beaumont craft beer selection).
Something about the can caught my eye. My expectations were low, but I thought I'd give the unfamiliar brew a fair trial.
Simple can. Simple logo. Crack the tab and…
Wow! Resin exceeded my expectations on every level.
I like the hoppiness of  IPAs, and Resin brings to mind an IPA magnified – and evidently with good reason.
The brewers at Six Point carefully selected the ripest hops and created something close to a "Dopple IPA".
Bonus- alcohol content over 9%.
This is a little can with a lot to offer Beaumont craft beer fans..
Try one for yourself at the Southeast Texas craft beer boutique-  WineStyles Beaumont, on Dowlen Road.
Cheers to life's unexpected surprises!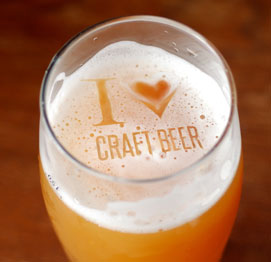 Don't forget to join the WineStyles Beaumont Craft Beer Club!
WineStyles Beaumont Address: 4008 Dowlen Road. Beaumont TX 77706
WineStyles Beaumont Phone: (409) 347-1340
We hope today's edition of The Beaumont Craft Beer Journal has been helpful.
If you can get your hands on a few cans or Resin, you'll be very happy – it was one of our favorites from the past 12 months of Southeast Texas craft beer reviews.
In today's micro brew renaissance, there is an ideal brew for every Southeast Texas craft beer fan– find yours at WineStyles on Dowlen.*
*Craft beer selections at WineStyles Beaumont change frequently to ensure there is something new for you to discover. There are helpful easy to interpret descriptions accompanying each of their craft beer selections.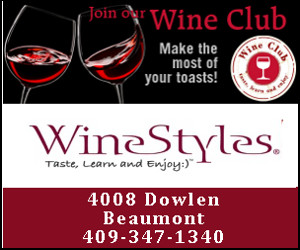 Are you looking for more Southeast Texas Craft Beer Reviews?
Stay tuned to EatDrinkSETX.com.
We provide over 400 articles each year covering the food and drink scene in The Golden Triangle.
You can also "like" Eat Drink SETX on Facebook to receive the latest entertainment news: Southeast Texas live concert announcements, restaurant reviews, and information about upcoming festivals and galas- and of course The Beaumont Craft Beer Journal.