Beaumont Event Calendar – WineStyles Offers Wine, Music, and great SETX Mother's Day Gifts
On today's Beaumont Event Calendar, we look at upcoming events and opportunities at WineStyles on Dowlen – your Beaumont wine bar.
WineStyles will be hosting Beaumont wine tastings, mid week entertainment, and is always a great place to discover new wine and craft beer in Southeast Texas.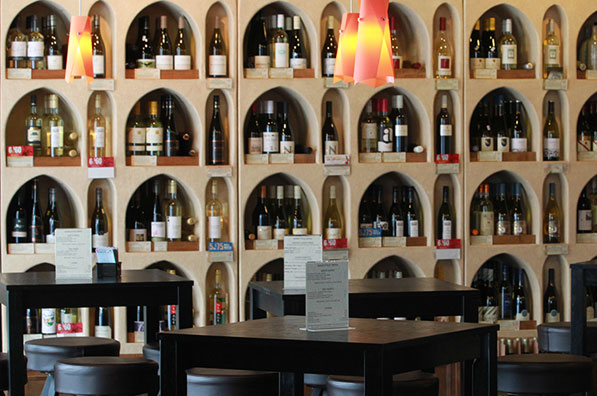 We'll also highlight some of their great SETX Mother's day gift options including their fantastic wine centered gift baskets.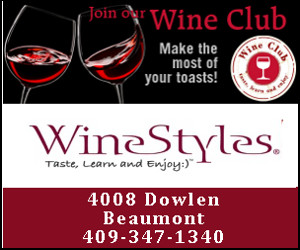 Tonight

(Tuesday April 21) will be WineStyles Beaumont weekly wine tasting. Enjoy four different wines in the company of your friends and other SETX wine enthusiasts. Winestyles Beaumont weekly wine tastings are a great cure for the Tuesday blues! $8 per person or $4 for Wine Club Members – lite bites included. 6p – 8p.

Thursday April 23

, enjoy a fun Beaumont Thursday night with a special edition of "Beer" Bingo. Free to play (call ahead to make a reservation). Winners receive fun prizes. Starts at 6:30p.

Thursday April 30th

. Winestyles Beaumont wine tasting event – Argentina Passport Tasting Event. 6p-8p. Each class attendee will receive a Tasting Passport and we'll share the history of the region, discuss the wine regions, grape varietals of that region and taste 6 different wines.  Artisan cheeses included.  Earn a stamp in your passport for each class attended. Argentina has been a really hot region with SETX wine enthusiasts and this is a great opportunity to increase your knowledge of the region.   6-8pm.
Click here to find out more about upcoming wine tasting, beer tasting, entertainment, and live music events at WineStyles of Beaumont.

WineStyles on Dowlen is also a great resource for shopping. They are great with Beaumont Mother' Day gifts including memberships to their WineStyles Wine Club and for wine themed SETX Mother's Day gift baskets.
WineStyles associates enjoy helping Beaumont wine enthusiasts put together the perfect gift basket for family and friends. WineStyles Gift baskets aren't just a great Beaumont Mother's Day gift. They are perfect for birthdays, anniversaries, Valentine's Day, and other special occasions. When it's time for your Beaumont Father's Day shopping, ask them to help you put together a craft beer gift basket.
At WineStyles Beaumont, Mother's Day gift shopping is easy. Just provide a budget and an idea of what your mom likes. WineStyles will do the rest.
Call WineStyles on Dowlen with questions or to place your order today: (409) 347-1340.
Even better, go by in person to help put your SETX Mother's Day gift basket together.
After all, at WineStyles Beaumont you can enjoy a glass of wine while you shop.
What could be more pleasant?
Happy Mother's Day Beaumont – from WineStyles on Dowlen.