Beaumont Mother's Day Gift Ideas – WineStyles Gift Baskets
The year is flying by. It's time to fined the perfect Beaumont Mother's Day Gift.
One popular – and appreciated – gift is a WineStyles Beaumont Gift Basket.
Does your mother enjoy wine, but rely on the advice of friends before trying new things?
Stop by WineStyles Beaumont and put together a gift basket of wines she'll love – round it out with a nice wine stem, bottle stopper, or other wine accessories.
While you're there, relax and enjoy a glass of wine while you shop. WineStyles is more than a great Beaumont wine shop – it's also the Beaumont wine bar.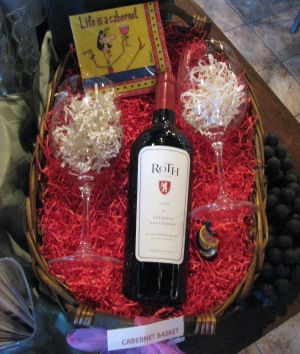 Do you like to knock out all of your shopping at once? It's not too soon to start thinking about Beaumont Father's Day Gifts.
WineStyles on Dowlen has one of the best Beaumont craft beer selections. Browse options from Texas and across the nation to find the "just right" craft beer for dad and assemble your selections in a gift basket.
Or expand his horizons further by enrolling him in the WineStyles Beaumont craft beer club. Each month he'll be able to try new beer and discover new flavors, techniques, and brewing methods.
The beer world is changing – let the father in your life keep up with great Beaumont craft beer options from WineStyles on Dowlen.
Get your Beaumont Mother's Day gift baskets at WineStyles – and consider knocking out your Beaumont Father's Day gifts while you're there.
Either way, enjoy shopping with a glass of wine from WineStyles, Beaumont's wine bar.