Beaumont Wine Tasting Friday Night at WineStyles on Dowlen
Join WineStyles on Dowlen Friday for a signature Beaumont wine tasting featuring Grgich Hills Winery of Napa Valley.
WineStyles has earned a reputation as Beaumont's wine bar by bringing big winery experiences to Southeast Texas for our oenophiles.
Grgich Hills has won a number of major awards internationally – including finest white wine in the world.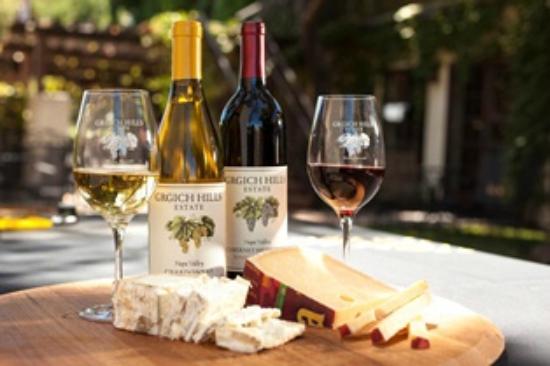 Don't miss this first class Southeast Texas wine tasting opportunity:
Friday, November 21, 6:30 pm

Grgich Hills Winery Spotlight Tasting
Make your reservation for this spotlight featuring wines from Grgich Hills in Napa Valley.
Miljenko "Mike" Grgich first gained international recognition at the celebrated "Paris Tasting" of 1976. When their scores were tallied, the French judges were shocked: they had chosen the 1973 Chateau Montelena Chardonnay, crafted by Mike Grgich, as the finest white wine in the world.
After his victory in Paris, Mike sat down with Austin Hills and his sister, Mary Lee Strebl, from the Hills Bros. Coffee family, and on Independence Day 1977, they gave birth to Grgich Hills.
Please  join WineStyles Beaumont to experience these fine wines.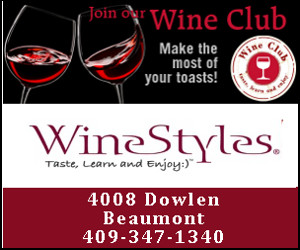 The following will be available:
 Fume Blanc
Chardonnay
Zinfandel
Merlot
Cabernet Sauvignon
Each of these fine wines will be paired with artisan cheeses and meats.
The special guest for this Beaumont wine tasting event will be  Frank Markovich from Grgich Hills.
Enjoy live jazz with Toby and Friends.
Reservations are required.  Call (409) 347-1340 or emailkdaniel@winestyles.net  $30 per person ($25 for wine club members).