Happy Easter Southeast Texas
Happy Easter Southeast Texas.
This weekend SETX families will celebrate in hundreds of different ways.
There will be moving Southeast Texas passion plays, heartfelt sermons, and lots of home cooked and catered family meals.
We hope this is a time of peace and happiness for you and your family and that you're able to spend quality time together.
If you're still looking for some ideas on how to celebrate Easter in the Golden Triangle, here are a few we'd like to share.
Create a visual of The Resurrection that a child can relate to.
If you're children are too old for dying Easter eggs, but you'd still like to enjoy a Southeast Texas Easter craft together, here's an idea that lets them do something fun that is also a great teaching tool for the real story of Easter: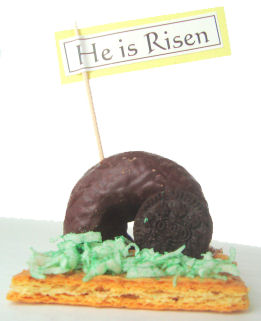 You can put your own spin on it, but as you can see it captures the basic elements of the resurrection story in a way that will be memorable for children and pre-teens.
Are you looking for a Southeast Texas Easter service for your family?
365 days a year, the local website SETX Church Guide helps Southeast Texas families plug into Christian concerts, fellowship opportunities, and to find the just right Golden Triangle church – location, denomination, music, missions, and ministry opportunities.
Check SETX Church Guide out today to find an Easter service in your area:

"Like" SETX Church Guide on Facebook to receive updates on Christian activities 52 weeks a year. With over 400 local articles each year for the Southeast Texas Christian community, no one highlights more Southeast Texas Christian news, information, and activities.
Have you picked a Southeast Texas Easter restaurant?
Here are a few of our reader favorites:
La Suprema sits at the border of Nederland Tx and Port Arthur on Highway 365. They're known for great "SETX-Mex" and a family friendly environment. They are also a wonderful Mid County Caterer. Easter tamales anyone?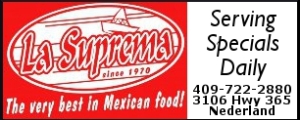 La Suprema also gains loyal followers for their use of fresh gulf seafood – don't miss the crab empanadas.
EatDrinkSETX.com tip: La Suprema is the go to restaurant if you want to pick up a tray of Easter tamales in Southeast Texas.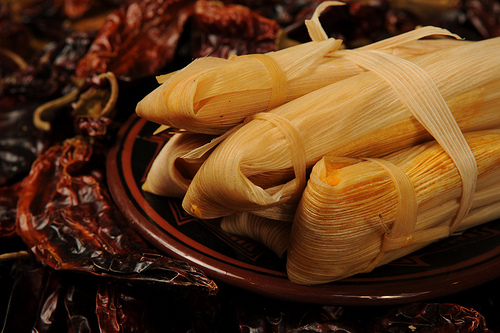 If you're looking for a Beaumont fine dining experience this Easter, head downtown for Suga's Deep South Cuisine.
Suga's is known for bringing Southeast Texas a wonderful live jazz club, hand crafted cocktails, and their signature brunch experience.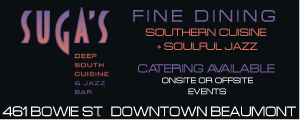 They really take things to the next level on holidays, so they are a perfect choice for your Beaumont Easter restaurant.
This weekend and every weekend, Suga's also becomes a top Southeast Texas live music venue.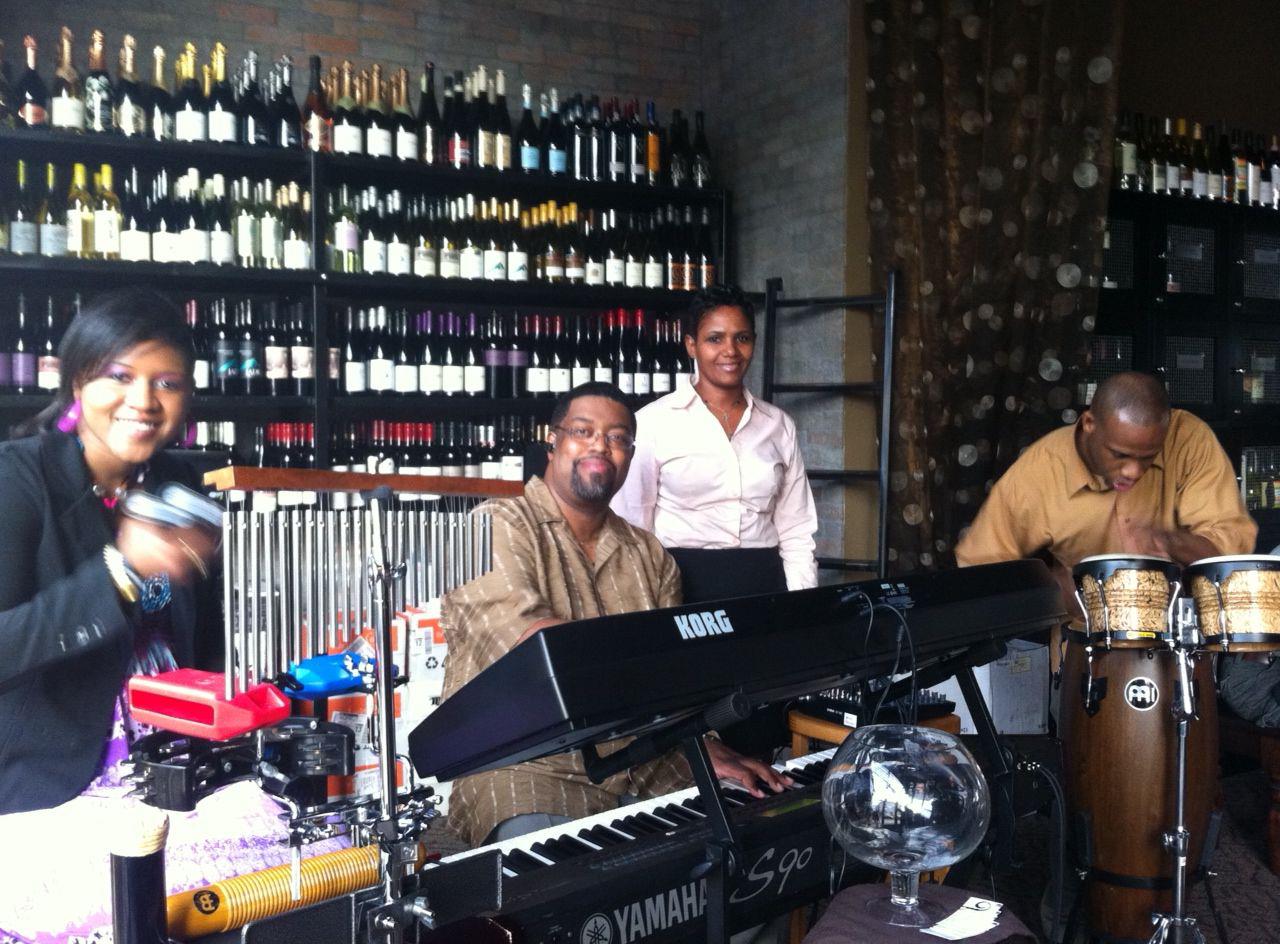 Don't miss Suga's signature downtown Beaumont jazz brunch on Sundays.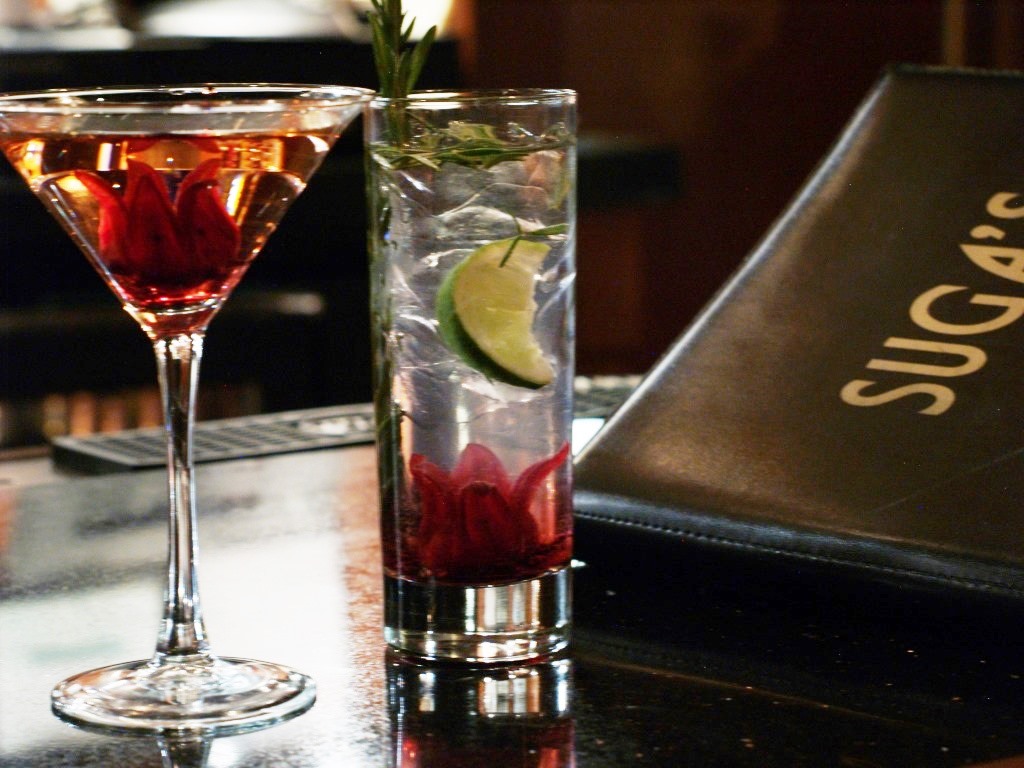 Are you inviting people over for a casual Southeast Texas Easter gathering in your home?
Swing by one of the three Southeast Texas Raising Cane's locations.
Raising Cane's has quickly become the Southeast Texas chicken finger chain for many of our EatDrinkSETX.com readers.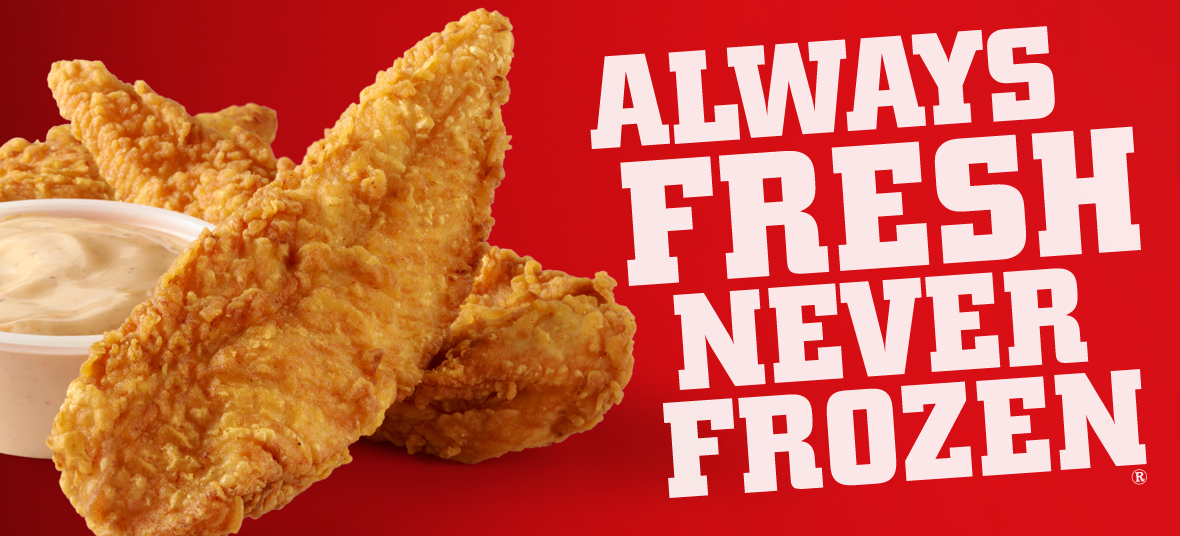 They get lots of praise for their tender chicken fingers. The secret is that the chicken is fresh, never frozen, and marinated for flavor and to lock in the juices during cooking.
If your Southeast Texas Easter event will include teens, they will love Raising Cane's.
Get one of their tailgate boxes – 50, 75, or 100 delicious Southeast Texas chicken fingers.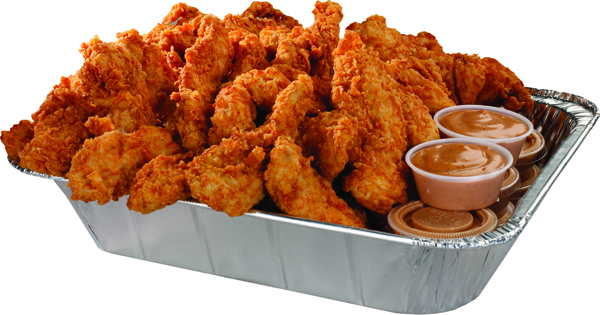 How about some great Port Arthur seafood this Easter?
Make a visit to The Beau Reve.

The Beau Reve is a leader is serving up fresh and delicious Gulf of Mexico seafood in Mid County.
Their housed in a beautiful plantation style home, so you get ambiance in addition to a wonderful meal.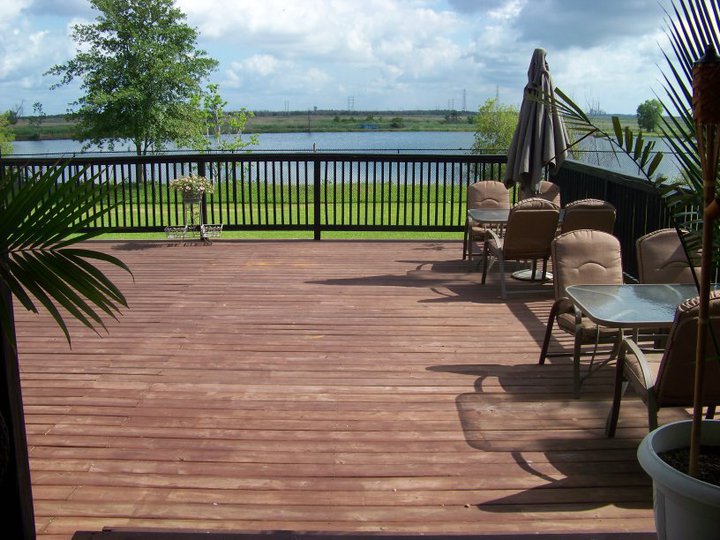 Are you looking for a Port Arthur Easter restaurant with patio dining?
Beau Reve has a lovely patio overlooking the water.
Try some of our reader favorites like shrimp etouffee, steak and shrimp, or their signature gumbo – named Best Gumbo in Southeast Texas by EatDrinkSETX.com readers.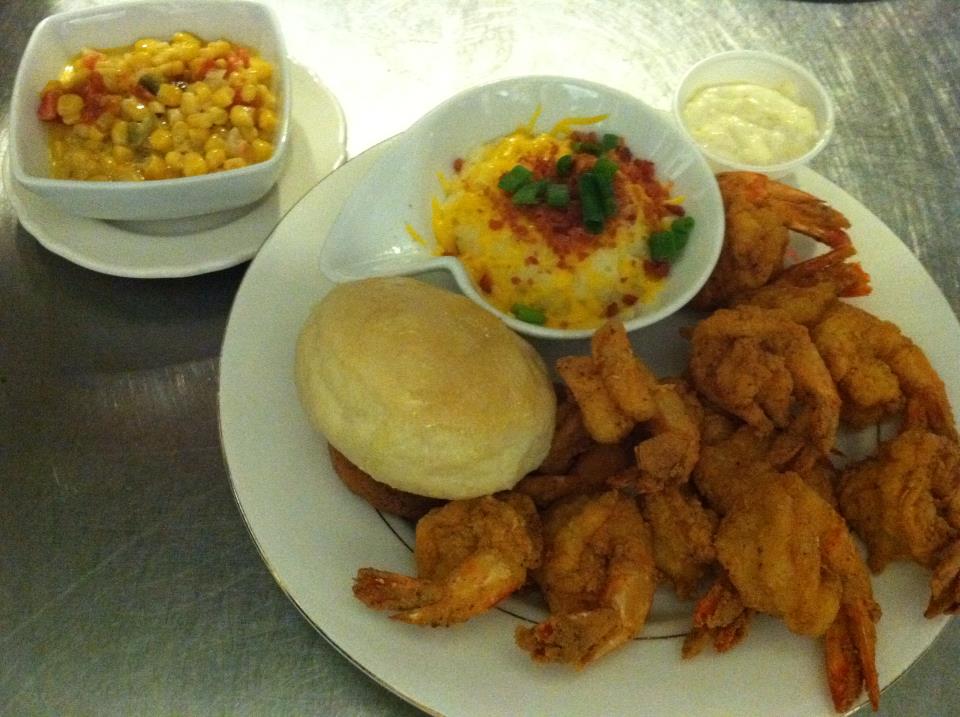 Did you get invited to a friend or family member's home this Easter?
If you'd like to bring some wine as a host gift, head down Phelan to Miller's Liquor.
Miller's Liquor is known for their carefully chosen selection of wines and craft beer.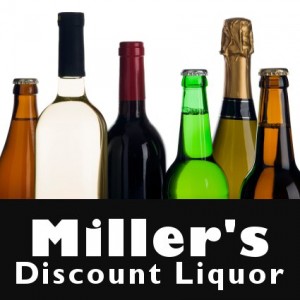 If you're looking to put together a Beaumont Easter gift basket for an adult, Miller's Discount Liquor is a great option.
Miller's Discount Liquor
Address: 5905 Phelan Blvd # B, Beaumont, TX 77706
Miller's Discount Liquor in Beaumont has a wonderful selection of wine and craft beer for Southeast Texas.
Discover Miller's Discount Liquor in Beaumont for yourself today.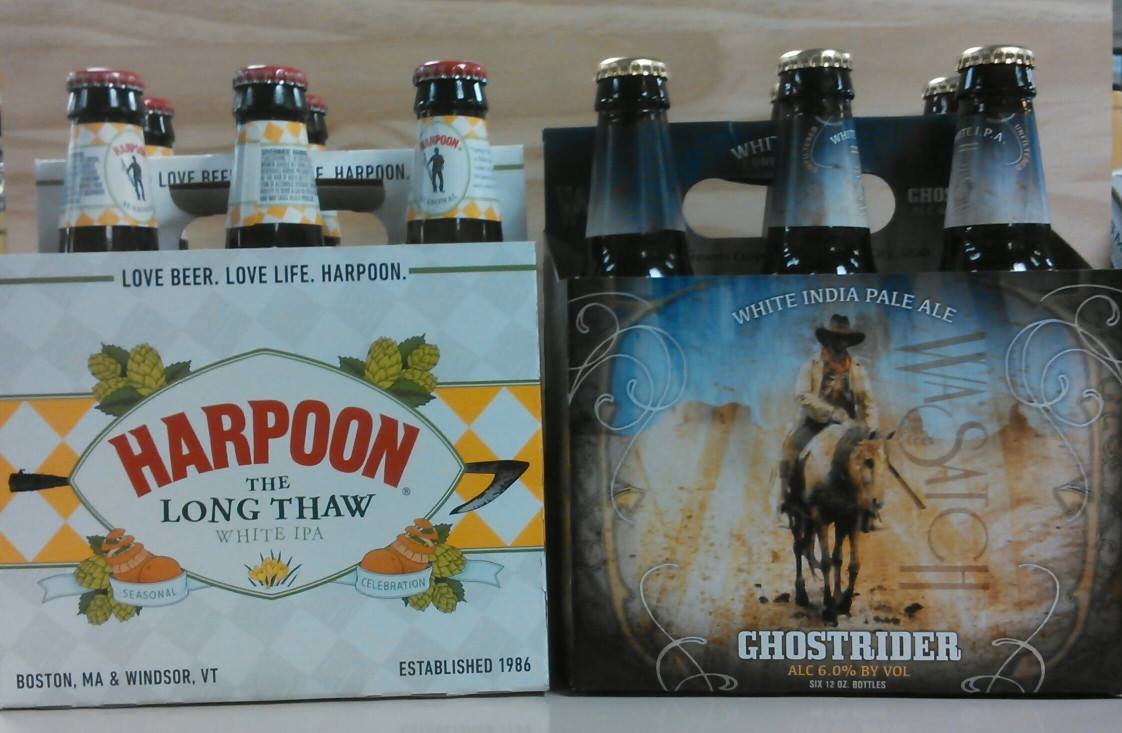 Are you looking for a little different vibe for your Southeast Texas Easter dining experience this year?
Would your family like a little Beaumont Easter barbecue?
Call ahead and schedule a pickup of Boomtown Barbecue on Beaumont's West End.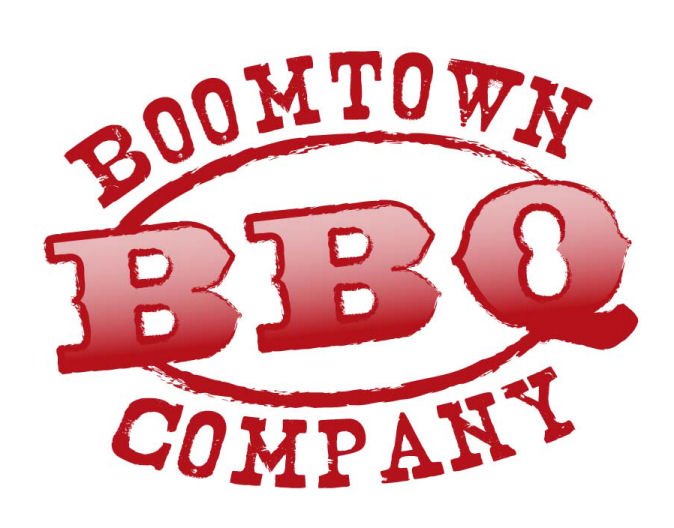 Boomtown BBQ is known for their ribs, brisket, smoked chicken, and more.
Their barbecue baked potatoes are divine.
Great barbecue can be a little messy, so change out of your church clothes and then dig in!
We hope we've helped you plan the perfect Southeast Texas Easter.
Easter is a special time across the Golden Triangle.
Food – fellowship – family.
Best wishes for a wonderful experience for you and yours.
Happy Easter Southeast Texas, from all of us at EatDrinkSETX.com.