La Suprema offers Great Nederland Tex Mex
Are you looking for great Nederland Tex Mex?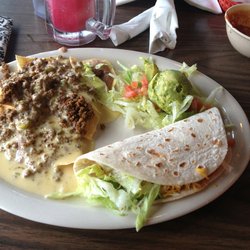 In 1970 the Martinez family started La Suprema with a simple mission:
Use the freshest ingredients
Feature time tested Martinez family recipes
Incorporate seasonings that elevate each of their Nederland Tex Mex dishes
Ensure each bite tastes home made
How are they doing?
Over the last forty-four years literally hundreds of Southeast Texas restaurants – many of them Tex Mex restaurants- have opened and closed.
La Suprema is stronger than ever, with a popular 2nd location – a lunch counter in the College Street M&D location (check out their crab tacos during Lent).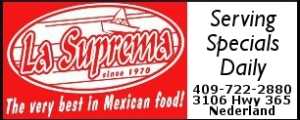 La Suprema regularly hosts:
Port Arthur birthday dinners
Mid County first dates (and lots of anniversary dinners that sprung from first dates at La Suprema)
Office lunches
Friends catching up over margaritas, chips and salsa, and shared memories
For many, La Suprema isn't a great Nederland Tex Mex restaurant – it's the great Nederland Tex Mex restaurant.
Salud Southeast Texas!