La Suprema – The Perfect Port Arthur Tex Mex Lunch?
Port Arthur Tex Mex – La Suprema has Impressed for Generations
When the craving for great Mid County Mexican Food hits you, make a beeline for La Suprema.
Loyal customers insist La Suprema just may have the perfect Port Arthur Tex Mex lunch.
On a recent visit, Eat Drink was able to put the claims to the test – after all there are a number of very good Port Arthur Mexican restaurants – even some very authentic food trucks.
It always takes a while with the menu at La Suprema – everything looks and sounds so delicious. Looking around you at the other Nederland diners doesn't give you any clues, they all seem pretty pleased with their choices! You also notice that many of them don't even use the menu- clearly they make trips to La Suprema pretty regularly.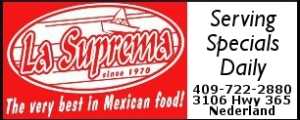 The crowd is a nice mix – blue collar, white collar, with lots of multi-generational groups. Mothers with their grown daughters and grandchildren are well represented.
Finally we decided on the La Suprema "Diana's Como" lunch: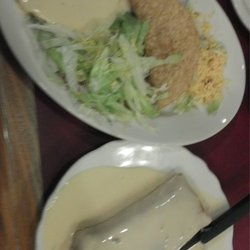 Chicken flour taco
Guacamole salad
Beef, bean and chile con queso nachos
Wow! If you have a craving for Nederland Tex Mex, this should do the trick.
First, the tortilla on the chicken flour taco probably deserves it's own article. We probably should have asked for about twenty tortillas to go. The texture and flavor far surpasses what we get at the super market, even at places that make their own tortillas on site. The shredded chicken and other ingredients were light and delicious. If you're not sure whether or not you like soft tacos – try this one. Fantastic.
The guacamole was clearly fresh – cool and creamy. A nice complementary dish to both our new favorite Port Arthur chicken soft taco and the nachos. The guacamole would be perfect for sharing – lots of Nederland first dates take place at La Suprema. The casual atmosphere and great food take couples off their guard and help them relax and get to know each other.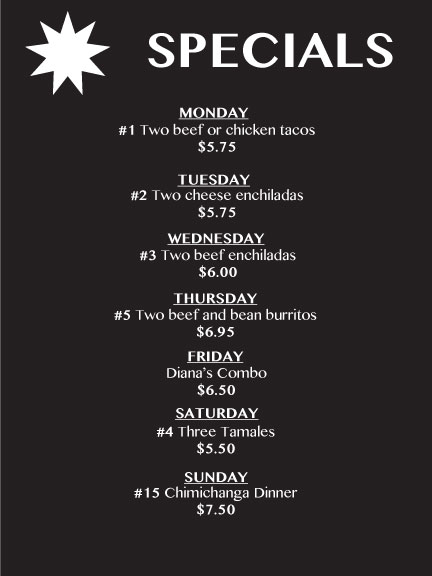 The nachos were the final feature of the La Suprema "Diana's Combo" was the nachos. These were the classic case of the virtue of taking a simple concept and doing it right. First, the chips were thin and crispy – perfect for this style of nachos. They were covered in seasoned ground beef, queso, and refried beans. Add a little salsa, dip them in a little of the quacamole- great Port Arthur Tex Mex.
If you're looking for what just may be the perfect Port Arthur Tex Mex lunch, head to La Suprema – family owned by the Martinez family for over forty years.