Last Lamar Tailgate 2013- Enjoy In Style at Kampus Korner
Whew! Another season is almost in the books for our Lamar Cardinals.
We are truly blessed to have one of the best Texas college football watching experiences. Great parking, a beautiful stadium, and some really awesome tailgating.
If you don't feel like setting up your elaborate tailgate operation this weekend, relax at Kampus Korner.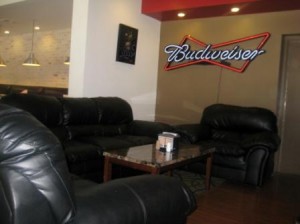 You'll love the food and you won't be worn out by kickoff.
Kampus Korner is an awesome Lamar tailgating alternative.
With Kampus Kornergating, there is no need to worry about fixing one or two items everyone can agree on.
Kampus Korner will make something perfect for everyone in your Lamar tailgating crew:
Wings
Pizza
Quesadilla
Gyros
Sandwiches
Kabobs
Ice Cream
This week relax and enjoy yourself with the Lamar Tailgating alternative, Kampus Korner.