Make Christmas Easy – Cater Christmas Dinner with Casual Entrees
Casual Entrees is a Go To destination for Beaumont foodies looking for fresh, delicious meals prepared from scratch.
Bring the  Casual Entrees experience home with holiday catering from celebrated Beaumont chef Ernest Jackson and his team.
Casual Entrees offers a selection of high quality entrees, made from scratch side dishes, and delicious desserts for your:
Southeast Texas Family Christmas dinner
Beaumont Office Party
New Year's Feast
As you can imagine, Casual Entrees is very busy with holiday catering, so call today to reserve yours.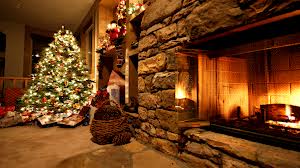 Don't spend another year slaving in the kitchen – let Casual Entrees cater your holiday meal, so you can enjoy your friends and family.
Venue: Casual Entrees
Address: 6205 Phelan Blvd. , Beaumont Tx 77706
Hours/ Days Open:
Sun: 6a-4p
Mon-Sat : 6a-9p
Phone: (409) 861-4247