Raising Cane's Provides Great Family Friendly Fast Food for Southeast Texas
Enjoy great family friendly fast food in Southeast Texas at Raising Cane's.
One of the first things you'll notice is that everyone from the enthusiastic staff to the diners is happy to be at Raising Cane's.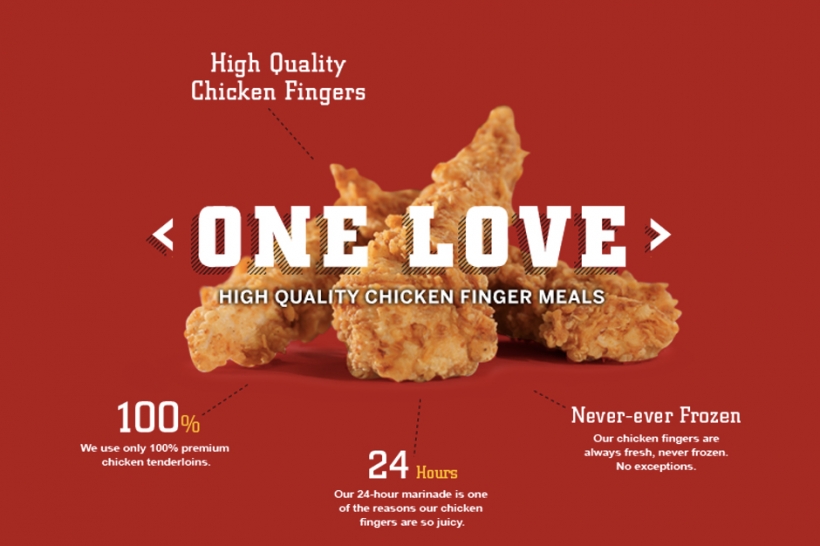 With three Southeast Texas locations (Parkdale Mall, Dowlen Road, and Hwy 365 across from Central Mall), Raising Cane's is conveniently located for Southeast Texas families out shopping or enjoying quality time together.
The next thing you'll notice is how clean each location is. Raising Cane's SETX staff take great pride in keeping each location in tip top shape around the clock.
While cleanliness and convenient locations are greatly appreciated, most Eat Drink readers first comment is the quality of the food, which is entirely centered around chicken fingers (further elevated by the sauce – the delicious, addictive Raising Cane's chicken finger sauce).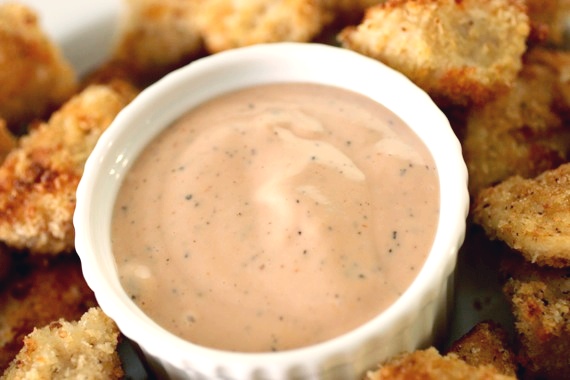 In Southeast Texas, we're no stranger to the concept, but clearly Raising Cane's has taken the concept to new heights.
The secret is starting with fresh, never frozen chicken breasts. The next step is marinating the fresh chicken prior to cooking. The results are undeniable – tender, never dry chicken that will please the whole family.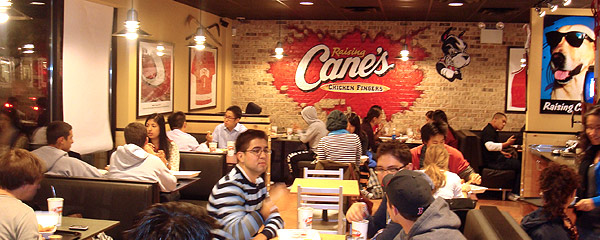 Portions are generous, so keep that in mind when ordering. If you order one of the larger baskets, consider sharing it.
Raising Cane's is a great value. For many families, two chicken finger baskets will feed four people.
If you're looking for family friendly fast food in Southeast Texas, swing by one of Raising Cane's three SETX locations.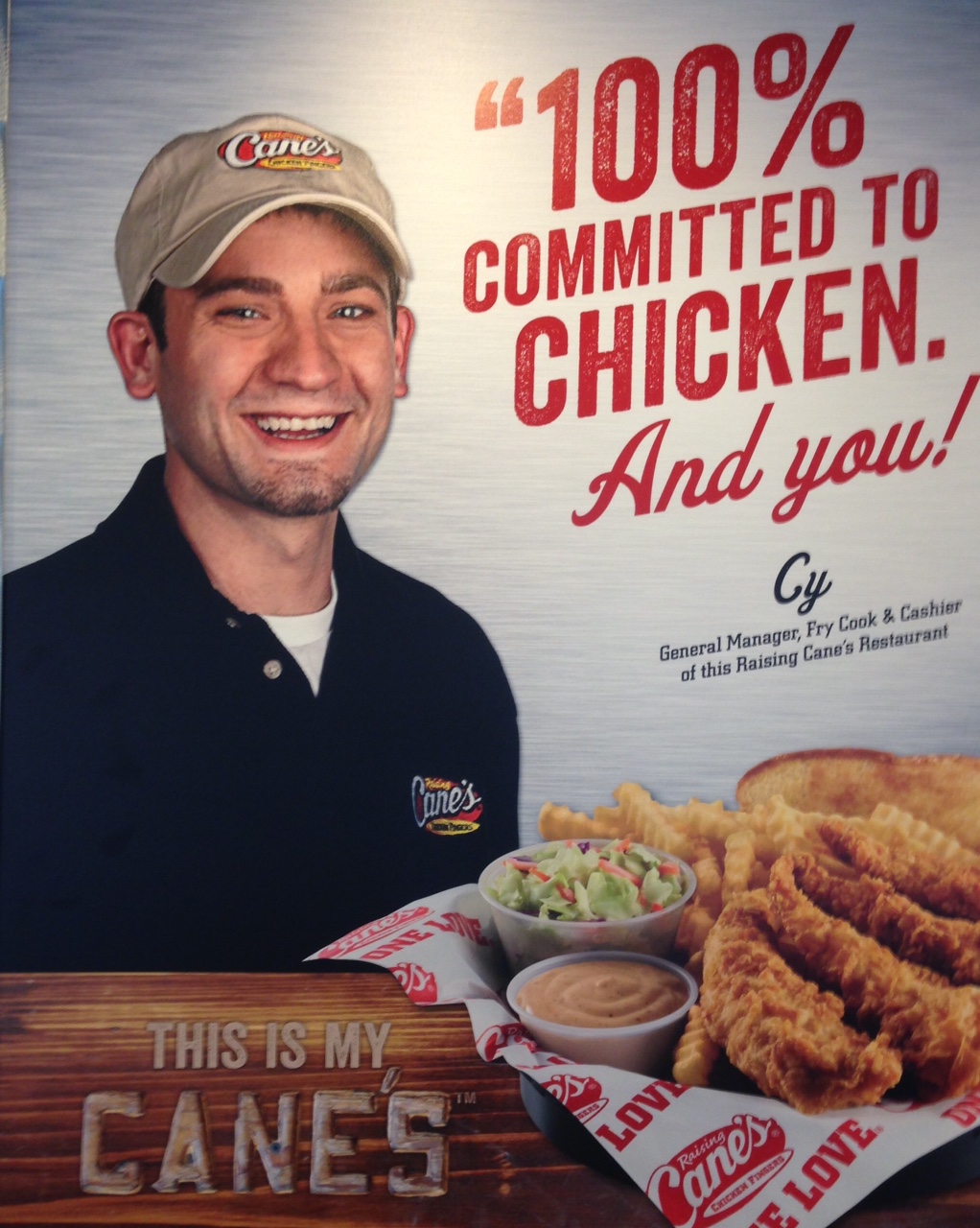 Enjoy Raising Cane's Southeast Texas today:
Raising Cane's Parkdale Mall
Raising Cane's Dowlen Road
Raising Cane's Hwy 365 Port Arthur (by Central Mall)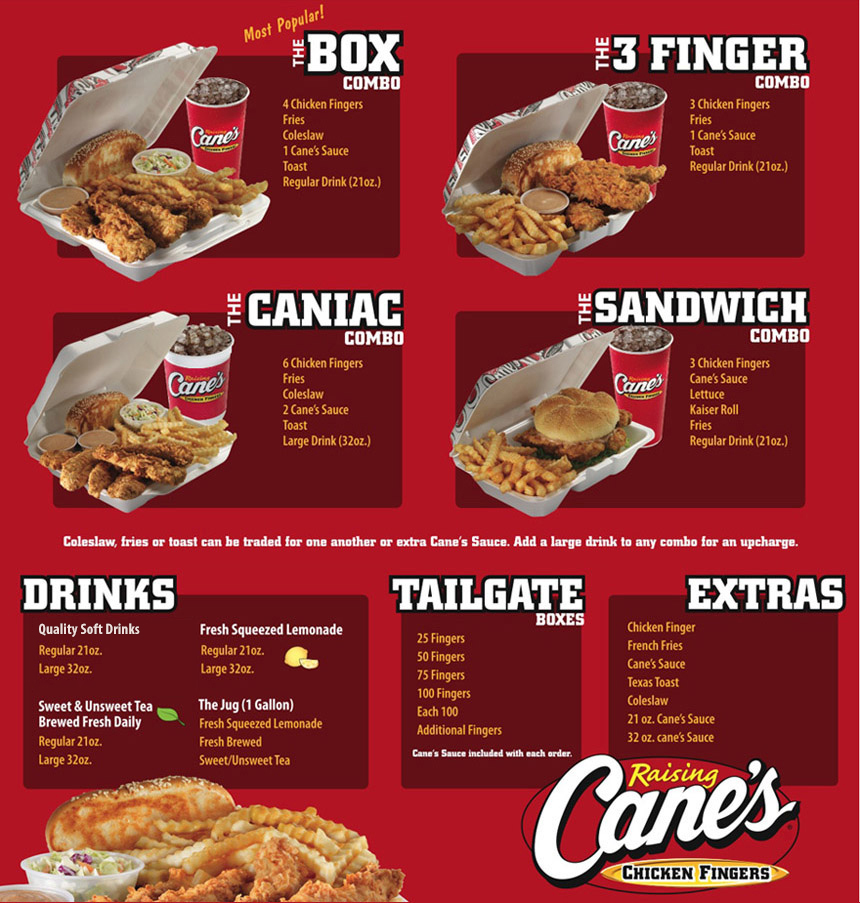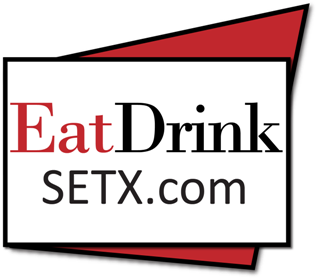 Don't miss a chance to try some of the best homemade lemonade in Southeast Texas – made fresh every day at Raising Cane's Beaumont and Port Arthur locations.