Southeast Texas Live Jazz Fans Flock to Suga's Downtown Beaumont This Weekend
Live jazz has a home in Southeast Texas – Suga's Deep South Cuisine in Beaumont.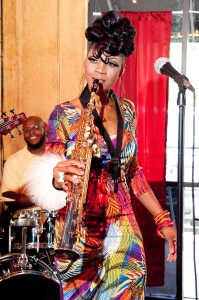 This weekend will be a bonanza for Southeast Texas live jazz fans.
Three premier jazz artists will be highlighted this weekend at Suga's.
Have you experienced the magic of combining Beaumont fine dining with world class live jazz?
This weekend is a wonderful opportunity to do so.
Friday – Jan. 24th. – Ronnie Stallworth live at Suga's  (6:30p – 10:30p)
Saturday – Jan. 25th. – Earl Collins live at Suga's  (6:30p – 10:30p)
Sunday – Jan. 26th. – Theresa Grayson Featured during Suga's Jazz Brunch (11a – 3p)
From magical Friday and Saturday nights to relaxing Sunday jazz brunches, Suga's truly has become the heart of downtown Beaumont.