Southeast Texas Live Music Calendar: Jazzy Fridays at WineStyles Beaumont
Friday nights in the Golden Triangle are a raucous blend of Southeast Texas live music spilling into sidewalks from crowded bars, restaurants, and nightclubs.
Country mixes with Cajun, Rock, and any number of styles across SETX.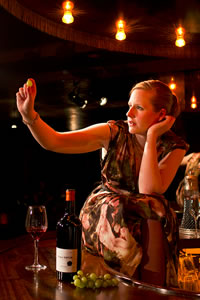 Jazzy Fridays at WineStyles Beaumont allow Southeast Texas oenophiles to relax after a tough work week with live jazz and a glass of wine.
WineStyles on Dowlen has earned reputations as a great Beaumont wine bar, an intriguing Southeast Texas wine shop, and for having hand picked, well thought out options for Beaumont craft beer fans (lots of Texas craft beer options).
They are also a wonderful, laid back, venue for live music.
Jazzy Fridays at WineStyles Beaumont gives couples a place to get out and talk and for friends to catch up – "What's really going on in your life? I'd love to hear about it".
That kind of experience is all too rare in our increasingly busy lives.
If that's the kind of experience you're looking for, enjoy some great Southeast Texas live music, a first class glass of wine, and some real conversation at WineStyles, Beaumont's wine bar and more.
If you love Southeast Texas live music, stay tuned to EatDrinkSETX.com for updates to the Southeast Texas live music calendar.