Southeast Texas Live Music Fans Flock to Suga's Deep South Cuisine
If you're looking for live jazz in Beaumont, head to Suga's Deep South Cuisine in Beaumont.
You'll be in good company as Southeast Texas live music fans head downtown for some of their favorite regional musicians:
Friday – March 21st – Ronnie Stallworth (6:30p – 10:30p)
Saturday – March 22nd – Mickie Smith (6:30p – 10:30p)
Sunday – March 23rd – Wayne Cook (11a – 3p)
Suga's has a wonderful knack for pairing Beaumont fine dining with great live music.
Friday and Saturday night are perfect for enjoying a hand crafted cocktail at Suga's bar or savoring true Beaumont fine dining with someone special – choose from Eat Drink SETX reader favorites like Suga's short ribs or Suga's slow roasted duck.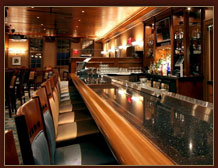 Sunday is Suga's signature Beaumont brunch. Eat Drink SETX readers rave about their favorites from Suga's extensive Beaumont brunch menu. The Suga's Smoked Salmon Platter will remind you of a trip to the UK. Their light and flavorful crepes will remind you of your anniversary in Paris. Suga's Pan Perdu transports me to my grandmother's kitchen table on a Saturday morning from my youth. Suga's Shrimp and Grits would be at home in the finest restaurants in New Orleans or Savannah.
If you're looking to entertain someone special this weekend, bring them to Suga's Deep South Cuisine, the heart of downtown Beaumont.