Southeast Texas Live Music – Rod Rishard Live Friday Night at White Horse Bar & Grill
Enjoy great Southeast Texas live music Friday Night at The White Horse Bar & Grill:
Rod Rishard
Friday 9pm
Late Night Menu Available
Voted one of Beaumont's best patio scenes
After a long week in The Golden Triangle, there's nothing better than good friends, great food, and live music.
Come hungry – the White Horse late night menu is excellent.
Some of our reader favorites are:
Duck Flautas. Duck hunting is a favorite hobby/passion in Southeast Texas. We're always looking for recipes our wives and kids will also enjoy – get your wife hooked on White Horse's duck flautas and she just might want to come duck hunting with you.
White Horse Burger. 3/4 pound of Texas beef, cooked to perfection. You'll love the applewood smoked bacon, cheese and jalapeno. A true gourmet Beaumont burger- and a big one.
Prime Rib Sandwich. Dip it in the au jus. Then double dip it. Delicious.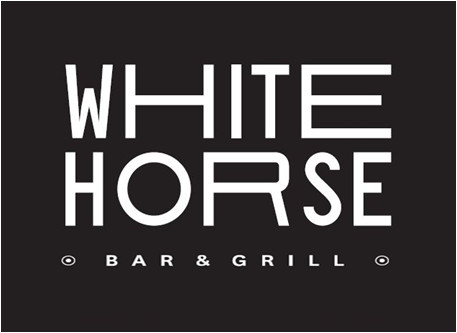 Friday night, head to White Horse grill for great Southeast Texas live music, ice cold drinks, and one of the best late night menus in Beaumont Tx.
Bring friends and let the cares of the work week drain away.
You'll want to come back Saturday for Rare Country Band at 6pm.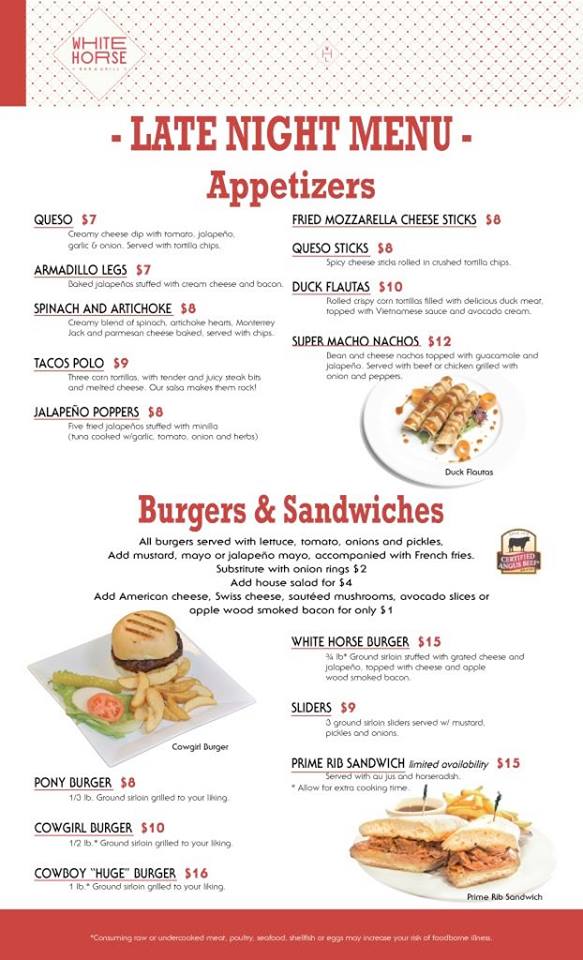 Looking for more great Southeast Texas live music?
Stay tuned to EatDrinkSETX.com – your headquarters for Southeast Texas food and entertainment.